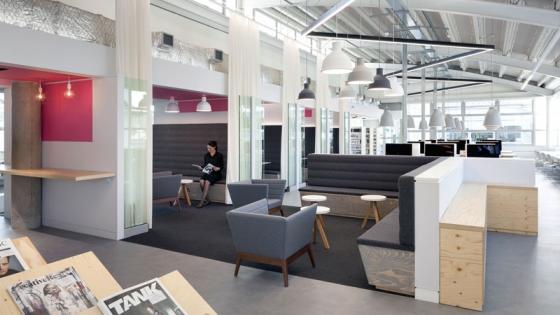 Services have also been improved at harrow library with a new Macbook self-service loan system. Students can use this system to borrow a MacBook using their University card and date of birth at any time. Find more information and a video tutorial on how to use the self-service here.
New opening hours
Opening hours for this academic year have been changed to reflect student usage and demand. The impact of the new opening hours is that 24/7 access will start on 31 October across all four libraries until the Christmas vacation.
Marylebone will continue with 24/7 access for the rest of the academic year, with an adjustment for the Christmas closure period.
After the Christmas vacation from Tuesday 3 January all libraries will have 24/7 opening until 20 January.
From 20 January Regent, Cavendish and Harrow libraries will close at 11.30pm up to and including 19 March.
Regent, Cavendish and Harrow libraries will resume 24/7 opening from 20 March until the end of the exam period.