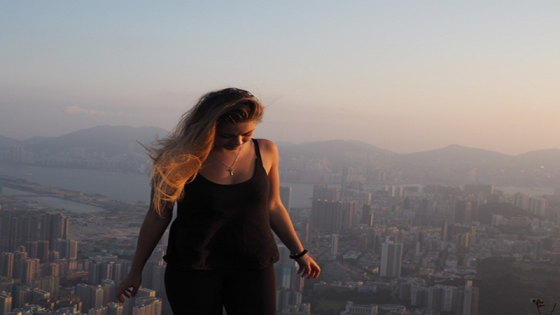 "I can honestly say that each day of my exchange was a day filled with laughter, adventures, happiness and was shared with the amazing people who I met in Hong Kong.
"In total there were 350 international students from all over the world on exchange at the Hong Kong Polytechnic University and for the 4 months I was there we had so many events and trips organized for us.
"The university life was far more fun and enjoyable than I imagined. There was always something going on and it was easy to join different groups no matter if it was for a party or dinner.
"Classes were more focused on hospitality rather than tourism, but it was great to see the industry from a different perspective.
"We had a site visits to four of the best hotels in Hong Kong and had the opportunity to explore their facilities, best rooms and talk with the staff.
"I found the life in Hong Kong easier, more diverse, cheaper and always entertaining. It's easy to go to the beach, explore the beautiful nature, dive into the hectic lifestyle of central Hong Kong, go hiking or find beautiful islands.
"I felt a part of something bigger and the atmosphere of endless opportunities was all around us." 
To find out how you can take part in an experience overseas, check out our opportunities to work or study abroad.