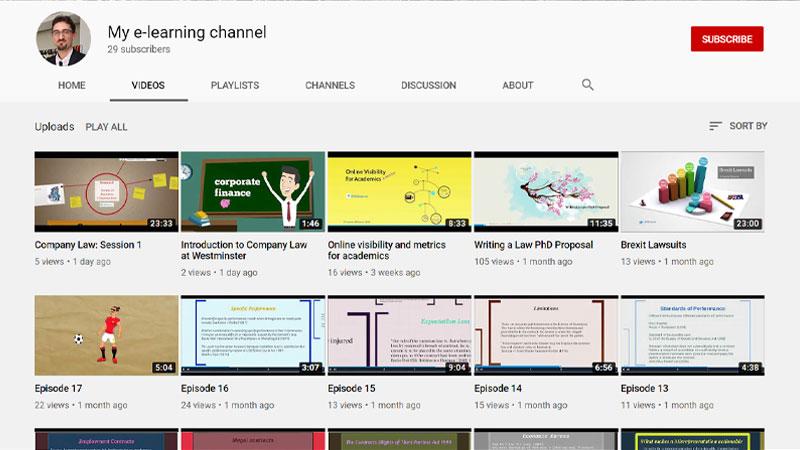 The aim of the channel is to provide easily accessible resources for students, academics and the general public within and beyond the University of Westminster. 
Content on the channel involves podcasts on contract law, company law, how-to-guides (for example on writing a PhD proposal), and bite-size introductions to research topics. 
Dr Glinavos has published two books with Routledge titled 'Neoliberalism and Law in Post Communist transition: The evolving role of law in Russia's transition to capitalism' and 'Redefining the Market-State Relationship: Responses to the Financial Crisis and the Future of Regulation'. He has also published a series of articles on Law and Development, Law and Economics and Investment Arbitration. He is currently researching foreign investor rights in international law and the legal consequences of Brexit. 
About his new e-learning platform, Dr Glinavos said: "Offering accessible introductions to complex subjects on free platforms like YouTube can help academics reach a wide audience. It can benefit those who watch these clips, especially while home bound as we are currently, and act as an advertisement of what we do and how we do it for those interested in studying with us."