Find out how you can join the Baker Street Quarter Partnership and take advantage of amazing events and activities in Marylebone for free.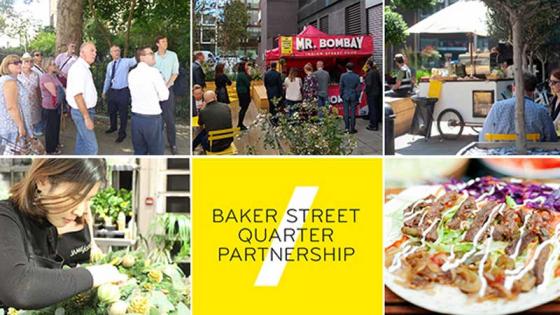 The Baker Street Quarter Partnership is a Business Improvement District (BID) and is a not-for-profit company, funded by local business in the area. Formed in 2013, the partnership represents over 170 businesses and exists to make Baker Street and Marylebone a great place to study, live and visit. 
As a student, you can take advantage of the free events and activities which are all designed to get you out and about and exploring fabulous Marylebone. 
Find fantastic discounts with local retailers through its online platform, Baker Street Regulars, pop along to its monthly food markets, top up your local knowledge with guided walks or try something new with its artistic and sports classes. 
Check out their full event listing here and sign up for their weekly digital newsletter here for unmissable events, hot offers and local news.