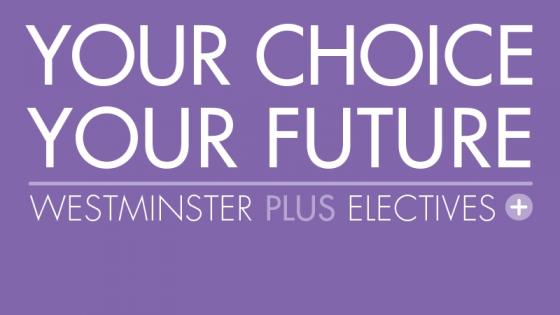 If you have been invited to complete your module registration, you should check out what Westminster Plus Electives have to offer.
You will be given opportunities to:
Build leadership skills.
Show future employers you can think strategically.
Think 'outside the box'.
Develop skills for both personal and professional success.
Expanding Your Choices
We have enhanced the range of modules on offer for Level 5 students in 2017/2018. Next year's highlights include:
Choose One: Your Choice, Your Future
To see if your course offers Westminster Plus Electives and to find out more about what you can choose visit the Electives webpage.