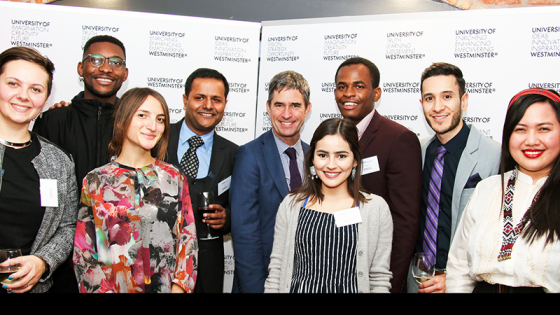 On Wednesday 6 November the University of Westminster held their 18th annual International Scholarships Reception.
The event was held at International Students House, which has been a longstanding partner of the University. The University of Westminster proudly offer a generous range of scholarship awards to students from all countries and backgrounds, making higher education a more accessible reality for all.
Philanthropy remains one of the main drivers behind these scholarships, and our programme is continuously updated to reflect our diverse applicant pool and to further encourage our growing global network of students whilst supporting ambitious and outstanding individuals that have genuine financial need.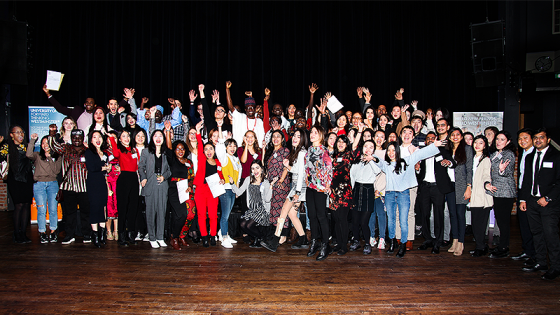 Our annual reception provides the opportunity for the university to welcome its international scholars and celebrate their success. It also provides you with the chance to meet fellow scholars, alumni, academics, support staff and UoW partners.
Our Key Note speaker was notable alumni, Beatriz Buarque, who told her story and gave an encouraging speech which urged our scholars to chase their dreams at all costs. Beatriz is now the CEO of the NGO called Words Heal the World which 'empowers young people to challenge hate and helps increase the visibility of 25 organisations that promote peace worldwide.'
Dr. Peter Bonfield was also in attendance and took part in the certificate ceremony. He kindly took the time to speak with several of our scholars and learn about what led them to study here and their future plans.
The event was well attended and all of our guests enjoyed the celebratory mood of the evening.
You can view further images from the event here.
Thank you to all of the University of Westminster students and staff that attended. We hope to see even more of you at the reception next year!

#WeAreWestminster