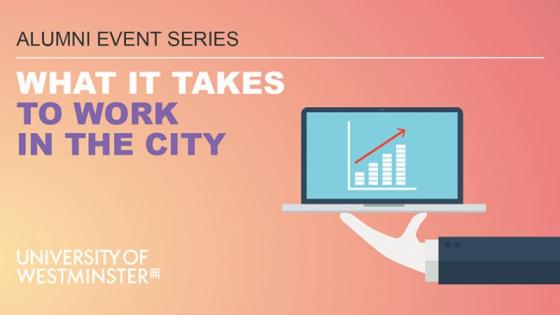 About the talk
Investment and finance professionals have come under the scrutiny of the media in recent times. But what's it really like to work in the sector? Are the hours insane and the bonuses astronomical? Do you have to be a maths wizard to even get into the sector? Come find out the answer to these questions and more. Our panel of alumni will share their experience of getting into the sector including the trajectory of their careers and the important lessons they have learned along the way. Other key topics to be discussed will be the transition from student to employee, how to stand out from other applicants, as well as the important decisions when deciding your career path. If you're interested in working in the investment and finance sector then this is the event for you!
Each speaker will deliver a short presentation which will be followed by a Q&A with the audience. There will also be time for the audience to ask questions of the speakers during refreshments and networking.
About the speakers
Elliot Walton, Investment Analyst, SG Kleinwort Hambros (Finance, 2014)
Elliot studied Finance at the University of Westminster and graduated with a first-class degree classification. He then undertook a Master's degree in Finance at the University of Cranfield. In 2015 he started working as an intern in the investment team at Kleinwort Benson, a private bank in Mayfair, which subsequently was bought out by Societe Generale and merged with SG Hambros to form Kleinwort Hambros. Elliot currently sits in the investment team in London and holds the title of Investment Analyst. Elliot firmly believes that "if you want something hard enough and are willing to put in the effort, then you can achieve it".
Shane Jocelyn, Investment Analyst, Citi Group (Business Management, 2011)
Shane is is part of Citigroup Investments and is recognised as one of the leading Investment Analysts in the bank. Shane has led numerous Investment initiatives at Citi including the implementation of Investment Themes into client portfolios (ie Automation, FinTech). He proposed economic reforms in the Irish parliament and was involved in advising the Irish Prime Minister on how to make Ireland attractive to financial service providers. Shane completed a research study at Harvard, is a CFA Charterholder and associate member of CISI.
Irina Grosu, CFA - Risk Manager, Lombard Odier Asset Managers(Financial Management BA (Hons) 2008, Investment & Quantitative Finance Msc (Hons), 2010)
Irina currently works as a Risk Manager at LOIM, a Swiss Asset Management firm, where she is able to utilise the technical and soft skills she refined in previous roles at various top-tier banks. Irina's career began at HSBC (on the day of Lehman Brother's bankruptcy filing) where she had acquired a spot in their Executive Trainee Graduate Scheme upon successfully completing a second-year internship with the firm. Afterwards, she took on various risk management roles at UBS, eventually specialising by heading up the EMEA Credit Risk department at State Street Bank & Trust.
Book your place
This event is free, but you must register your place in advance.