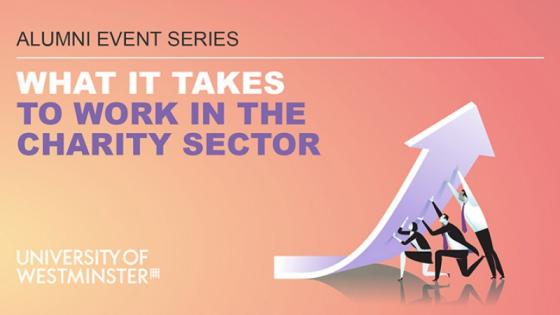 About the talk
Are you considering a career in the not-for-profit sector but not sure what skills or experience are needed? Do you like the idea of working for a charity but aren't not sure what to expect? If so, you should attend our event to get answers to these questions and more. A panel of speakers with vast experience in charitable organisations will discuss working and getting into the charity sector, their career trajectories and the challenges they faced initially, and the lessons they have learned along the way. The panel will also discuss topics in regards to programmes for positive change, the impact of charity in providing sexual health services to young people and initiatives to help reduce BME youth unemployment.
If you're looking for a socially-conscious career that has a positive impact on people and communities then this is the talk for you. Each speaker will deliver a presentation followed by a Q&A with the audience. There will also be time for the audience to ask questions of the speakers during refreshments and networking.
About the speakers
Leon Ward, Deputy Chair, Brook (Law, 2013)
Leon is Deputy Chair of Brook – the UK's largest sexual health charity that provides sexual health services to young people across the UK. At 18, Leon was appointed to be a trustee of Plan UK – a £65m international development charity. He has written extensively on diversity and on improving governance in the UK charity sector. Leon will co-chair the Commonwealth Youth Forum this April, ahead of the Commonwealth Heads of Government Meeting.
Heather Salmon, Founder, Positive Change Initiative (BA (Hons) Modern History and International Development Studies, 1986)
Heather is passionate about nurturing positive impact change in the world has worked in a range of roles in the for and not-for-profit sectors including Project Manager at British Red Cross. Heather founded the Positive Change Initiative Ltd in 2006, a social innovation project designed to transform the way 'positive impact change' is designed, developed and delivered in the world.
Chris Ankobia, Co-Founder, Access UK, (MSc Purchasing & Supply Chain Management, 2015)
Chris is the co-founder of Access UK, a charitable organisation created to help reduce BME youth unemployment. By tackling youth unemployment, Chris hopes to make a positive impact on the cause of gender equality by creating a "conducive environment for young BME men and women to develop into successful, independent, socially and economically equipped individuals of the future."
Juliet Bouveire, Chief Executive, Stroke Association (PG Diploma Management Studies, 1997)
Juliet has been Chief Executive of the Stroke Association, the UK's leading stroke charity promoting life after stroke, since June 2016. Juliet manages a staff team of 800 with a turnover of £37m per year. Prior to joining the Stroke Association, Juliet was at Macmillan Cancer Support for 16 years in a range of senior roles covering service delivery, partnerships, policy influencing, strategy, research and HR. As a volunteer, she has been a charity Trustee and chair of the Cancer Patient Experience Board at UCLH for 3 years.
Book your place
This event is free, but you must register your place in advance.