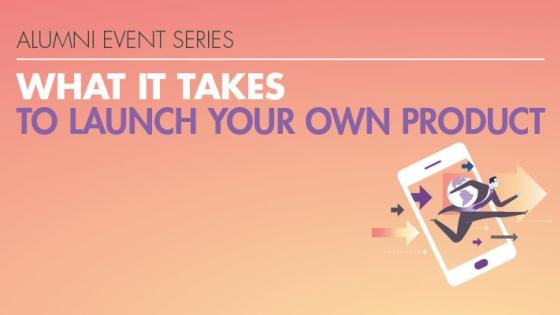 The talk
Join a panel of alumni and students as they discuss and share advice and insight on how they successfully launched their own products. Topics will include product inspiration, branding, attracting and keeping customers and lessons learnt. The Creative Enterprise Centre (CEC) will also promote the Big Idea Competition, opportunities for students to start their journeys towards building and launching their products.
The panel will:
discuss how to build a brand, find a USP and engage a wide audience
discuss the challenges that come with building a product based business in comparison to service based businesses
look at changes in consumer behaviours and buying
reflect on how a business attracts and keeps customers
The speakers
Sarah Watkinson-Yull, Founder and Creative Director, Yull Shoes (Business Management BA Honours, 2013)
Sarah is the Founder and Creative Director of Yull Shoes, a unique classic designs shoes retailer with a twist, which stands out from the crowd but also stands the test of time. Sarah started Yull in 2011 whilst at university in London. Yull received funding from the Prince's Trust to set up manufacturing for high heels in the UK and is one of the only independent shoe brands manufacturing high heels in Britain.
Yosi Romano, Founder and CTO, Brizi (Media and Communication MA, 2008)
Yosi is the founder and Chief Technology Officer (CTO) of Brizi, a London based start-up focused on developing a new, high-function active fan filter supported by a digital app designed to protect children from air pollution in an urban environment. In his previous experience, Yosi worked as a TV cameraman and co-founded Beamups, an online marketplace platform which deals with the online trading of breaking news video content, archive footage and stills photography.
Manon Planche, Founder and Designer, Manon Planche (Fashion Design BA Honours, 2018)
 Manon is the founder of the eponymous womenswear label Manon Planche, a colourful label sporting unapologetic bold printed garments that are both comfortable and unconventional. The label is inspired by and created for people who are not afraid to stand out. Manon has already been cited as 'one to watch' by Italian Vogue, following her degree show last February, while her graduate collection is being championed by Rita Ora in her stage performances, and has recently been shot by Ian Rankin as part of a story for Hunger magazine. Manon also works as a freelance womenswear print and accessories designer alongside setting up her own label.
The host
Lareb Naseem, President of the University of Westminster, Students' Union and Freelance Producer (Contemporary Media Practice BA Honours, 2018)
 Lareb is the current Students' Union President at Westminster and is the first ever Harrow Campus student to become so. Having graduated in July, prior to becoming the SU President she worked her way up as a freelance producer during her studies and has produced a number of short films for both BBC Three and BBC Bitesize.
Location
Portland Hall, 4-12 Little Titchfield Street, London W1W 7BY