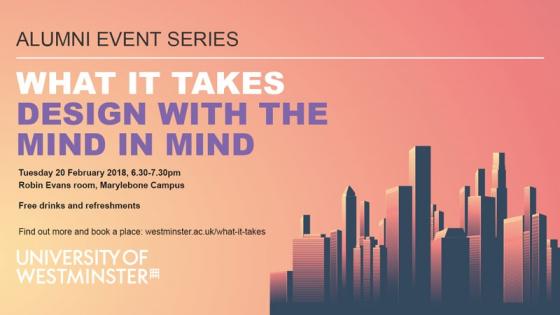 About the talk
Architects for centuries have depended on intuition and experience to create environments that generate desired reactions in the people who use the space – feelings of awe and spirituality in cathedrals, feelings of powerlessness in totalitarian architecture, feelings of calm and contemplative intimacy with nature in a Japanese teahouse. However, do we really know how what we design will be received by the user and the public – practically and aesthetically?
Neuroscience is making real progress in understanding how the mind responds to the environment. This talk will illustrate aspects of this new knowledge and how Ian Ritchie Architects designed alongside neuroscientists the Sainsbury Wellcome Centre for Neural Networks and Behaviour at UCL.
There will be time for the audience to ask questions of the speakers both during the Q&A and informally after the event with refreshments and networking.
About the speaker
Ian Ritchie, Director of Ian Ritchie Architects, Co-founder Rice Frances Ritchie (Architecture, 1987)
University of Westminster alumnus Ian Ritchie is a Royal Academician, an elected member of the Akademie der Künste, Berlin, and chair of many international juries including the RIBA Stirling Prize, RIAS Doolan Award, The French – Les Jeunes Albums, and a member of the recent 2017 World Architecture Festival's Super Jury in Berlin. His practice has won more than 60 competitions, received more than 70 major national and international awards, shortlisted for the European Mies van der Rohe Prize and the RIBA Stirling Prize on four occasions. He has personally been honoured twice for innovation, with the Academie 'D'Architecture Grand Silver Medal and the Commonwealth Association of Architects Award.
Working throughout Europe, current projects under construction include three mixed-use developments for the Mercers Livery Company in Covent Garden, housing in Bromley, residential – teaching accommodation at Worcester College, Oxford, The London School of Hygiene and Tropical Medicine, and a £50m heritage-commercial development in Malta. His practice recently completed the new Opera Theatre and Recital Hall at the Royal Academy of Music, and the RSC's The Other Place, known as TOP, in Stratford upon Avon, a conversion of the highly acclaimed Courtyard Theatre which they also designed into the new hub for the company.
Ian has written several books, including poetry, and his art is held in several international galleries, museums, and private collections.
Book your place
This event is free, but you must register your place in advance.