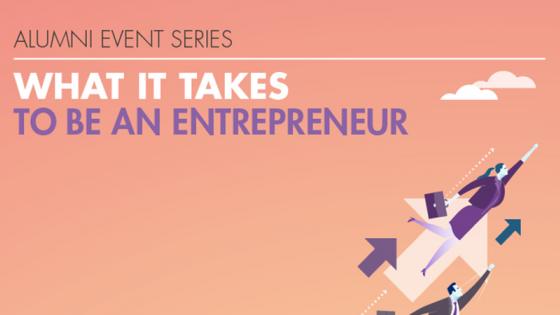 The talk
Join a panel of alumni as they discuss the start-ups, achievements and challenges of succeeding as entrepreneurs. The Creative Enterprise Centre (CEC) will present and announce the prize winners of the Westminster Pop Up Shop and ON-TRAK Fellowship, and announce upcoming and exciting entrepreneurial competitions and opportunities for all students and graduates.
The panel of alumni entrepreneurs will:
• give an overview of their journeys since graduating from Westminster;
• explain how they developed their ideas into businesses; and
• discuss some of their biggest learning curves along the way.
This event should appeal to all entrepreneurial and business-minded students, graduates and alumni. 
The panel discussion will be interspersed with the following CEC initiatives:
A short video of the On-TRAK Fellowship project about the selection process and an announcement of the recipients.
An introduction to the Westminster Pop Up Project: a new opportunity for creative students and graduates to showcase and retail their design work and products.
Information on how to apply to the Westminster-Santander Big Idea Competition.
There will be time for Q&A with the panel, and informal networking and refreshments after the talk.
The speakers
Charly Lester, Co-Founder, A League of her Own; Co-Founder and Chief Marketing Officer, Lumen (Journalism – Broadcast MA, 2008)
Charly Lester is a serial entrepreneur. After studying a Masters in Broadcast Journalism, her dating blog 30 Dates went viral, leading to jobs at the Guardian and Time Out. Charly launched her first company 'The Dating Awards' at 29, running industry awards for online dating around the world.  She is co-founder of A League of Her Own – an online training programme for female entrepreneurs, and Lumen, the dating app for over 50s. This summer, Lumen received £3.5 million in investment and Charly was behind the company's iconic tube ads 'Get your Mum off Tinder'. Charly is the author of the book The Female Entrepreneur.
Alex Potter, Accelerator Programme Manager, Allia (Cognitive Science BSc Honours, 2010) 
Alex is a mentor, consultant and entrepreneur, specialising in investment, start-ups, innovation and scaling up businesses. Alex heads up the Allia 'Serious Impact' Accelerator based in their Future Business Centre in Hackney – creating and delivering programmes designed to scale businesses with impact to the next levels of success and investment, with a major focus on creating East London economic growth. Since graduating, he's set-up, supported and directed scale up and acceleration initiatives in the London and UK ecosystems, in addition to mentoring, advising and consulting with some of the world's best startup and venture partners.
Taylor Semelsberger, Founder and CEO, Miro Solutions UK (Fashion Business Management MA, 2018)
Taylor is the founder and CEO of Miro Solutions UK, a software-based company that aims to take the guesswork out of online shopping by using augmented reality to help customers choose the correct size when selecting a product. In her previous experience, Taylor worked as the executive assistant to the founder of LVMH and later became a finance planner and global trend forecaster for Tom Ford.
The host
Amy Tez, Premier Communications Training and Speaker, Amytez.com
Amy is an entrepreneur, actress, business strategist and founder of Amytez.com. She specialises in preparing clients for important pitches, presentations, high-pressured meetings, talks, television appearances, radio interviews, difficult business conversations and much more. Prior to this, Amy also set up two theatre companies: Shotgun Theatre with Tom Hardy and also Killer Theatre, culminating in a West End play at The Trafalgar Studios, London.