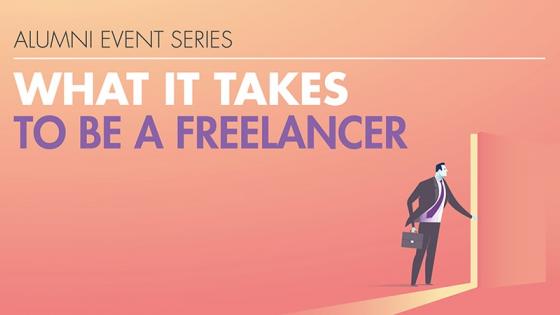 The talk
Be your own boss. Work anywhere in the world. Choose your hours. Do something you love. The rewards of freelancing are plentiful but it's not all plain sailing.
Founder of Freelancer Club and Freelance Academy, Matt Dowling, will deliver a talk on the secrets behind running a successful freelance business, transitioning from student to freelancer, how to find freelance work, and what to expect when you go it alone. The Creative Enterprise Centre (CEC) will also promote the Big Idea Competition, the University of Westminster's new flagship student entrepreneurship competition.
There will be time to ask Matt questions both during the Q&A and informally after the event with refreshments and networking.
Speaker
Matt Dowling, Founder of Freelancer Club (Mixed Media Fine Art BA Honours, 2004)
Matt is an ex-freelancer, entrepreneur, campaigner, speaker, activist and consultant who has featured on radio, in print and in online publications discussing a range of entrepreneurial topics, fighting for the rights of the self-employed and addressing issues faced by freelancers.
Founder of Freelancer Club, a support network inspired by Matt's personal run-in with an unpaid £11,000 invoice that made national news, the Club provides freelancers with essential resources to help them develop and value their talent. Over the past eight years, the Club has assisted in the development of over 45,000 freelancers and entrepreneurs, whilst facilitating over 200,000 paid jobs. Their #NOFREEWORK campaign, against the exploitation of creative freelancers gained national exposure in The Guardian, The Mail and numerous online publications.
Location
Portland Hall, 4-12 Little Titchfield Street, London W1W 7BY