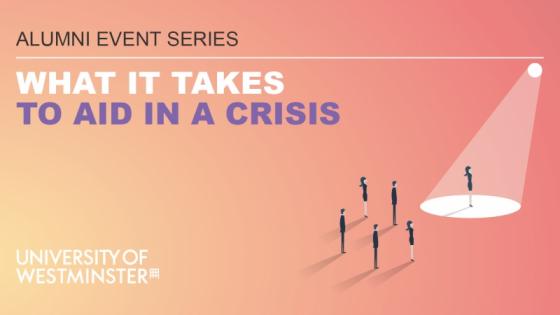 About the talk
Victoria Heath, Westminster alumna and Senior Biomedical Scientist, will be giving the lowdown on her journey to becoming an accredited Biomedical Scientist and travelling to Sierra Leone to work in a treatment centre as part of the UK Government's response to the Ebola virus outbreak. Victoria's role in successfully helping curb the Ebola outbreak is an inspirational example of what you can achieve by following your personal passions and taking some risks along the way. She explains: "I strongly believe that people who are lucky enough to have knowledge and resources should use them to help those that do not." This talk will be particularly relevant to anyone considering a career in the charity/voluntary sector and for people aiming to work in crisis-afflicted regions. There will be time for the audience to ask questions of the speakers both during the Q&A and informally after the event with refreshments and networking.
About the speaker
Victoria Heath, Senior Biomedical Scientist (Biomedical Sciences MSc, 2011) Victoria has dedicated most of her adult life to pathology, working in NHS laboratories since she was 18, taking time out in 2011 to complete an MSc in Biomedical Sciences at University of Westminster.
In 2015 she was deployed to Sierra Leone to work in a Treatment Centre as part of the UK Government's response to the Ebola virus outbreak. Based at a campsite in Port Loko, Victoria was part of one of the laboratory teams that were responsible for testing blood samples from the Centre's patients and swabs from any deaths in the local community for Ebola. Before they left the country the team started training scientists from a local hospital to safely handle Ebola positive samples.
Back in the UK, she currently has two jobs, as a Senior Biomedical Scientist in Immunology during the day, and as a private tutor at night. When she finds some free time, Victoria enjoys exploring the world with her husband, knitting, and adopting black cats!
Book your place
This event is free, but you must register your place in advance.