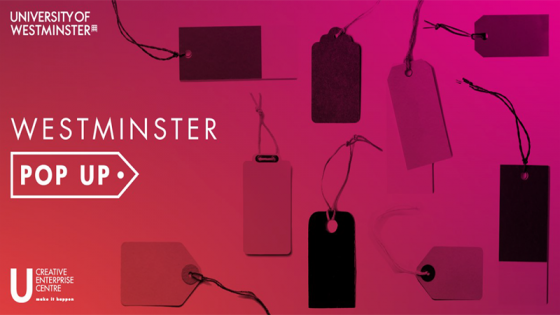 A celebration of the creative arts, the POP UP will encompass a curation of limited-edition fashion, crafts, photography, prints and graphic design in a maximalist celebration.
This is a great opportunity to commission bespoke pieces and all purchases made will go directly to the exhibiting creative entrepreneurs and support the growth of their craft and businesses.
The entrepreneurs for the WESTMINSTER POP UP 2018 are:
Photographers - Charlie Hanley and Chloe Hughes
Fashion Designers - Manimekala Fuller, Gea Myllynen and Manon Planche
Textile Artist - Yoana Puleva, Illustrator - Sarah Elliott
Men's Apparel Designer - Muzafar Tufail
The POP UP is being held near the University's Marylebone campus at 67 York Street, Marylebone, London W1H 1QB.
Opening times are as follows:
Sunday 9 December 1pm -5 pm
Monday 10 and Tuesday 11 December 9am-4pm
Wednesday 12 December to Friday 14 December 9am - 8pm
Saturday 15 December 9am-6pm
Find out more about the Westminster POP UP and the exhibiting entrepreneurs.