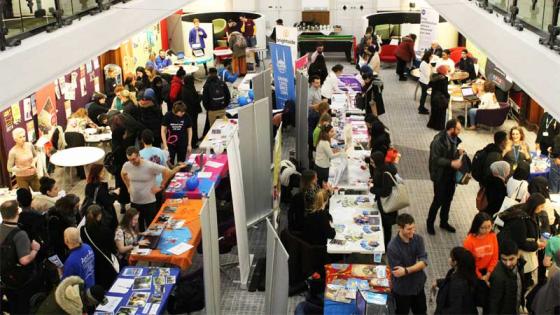 The Westminster Volunteering & Work Experience Fair 2019/20 will be held on Wednesday 2 October at the Cavendish Campus. The fair will host 40 different community and voluntary organisations which will offer an expansive range of volunteering opportunities for all students. Your time at the fair will not go to waste – at the very least, you will have made some contacts, met new people and had fun while doing it too. Studying at university can be about much, much more than simply getting a good degree. 
The potential is there for you to discover and learn a great deal more about yourself, the people around you and the world at large. All you need to do is be willing to explore what else might be outside your doorstep. This fair offers you the opportunity to find out what you can do and how you can do it. Every minute spent on finding out more about the opportunities on offer are an investment into your wellbeing, your university experience and your future.
You will get the chance to meet and speak to some of the most well-known charities in London – both big and small, like Age UK, Black Cultural Archives, Housing for Women and Virgin Sport!
When we give some of our time, skill and energy as volunteers, we not only help valuable causes and people around us, we also take away plenty of invaluable experience from our activities:
• Gain confidence
• Make a difference in the community
• Develop new contacts/friends
• Learn new life and professional skills
• Take on a challenge
• Have fun!