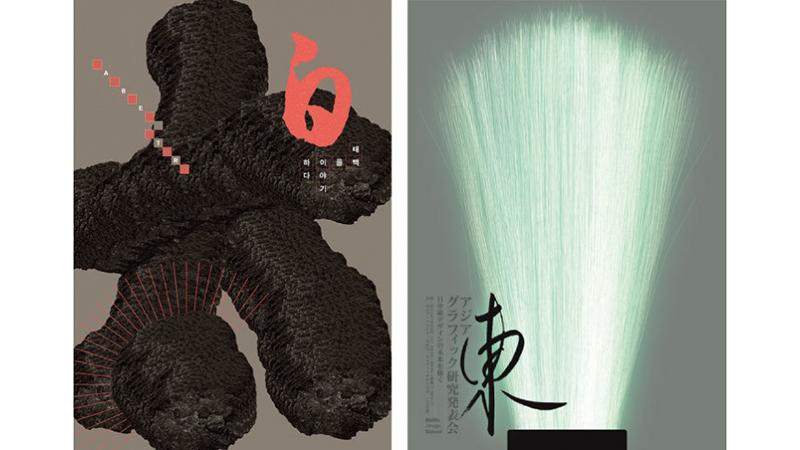 About the exhibition
The exhibition features a selection of contemporary judged works by VIDAK members, covering a broad range of Korean designs for typography, advertising, packaging, brand identity, posters, publications, information design, motion graphics and web/interactive media. 
The exhibition has been organised by Professor Chang Sik Kim,  VIDAK and Hans Dieter Reichert, Senior Lecturer, Graphic Communication Design BA Honours, University of Westminster. 
Opening ceremony and lecture
Tuesday 2 April 2019
5pm – Lecture
Korean Visual Design, its history and current design scene
Professor Chang Sik Kim, VIDAK Foreign Relationship Vice President
6pm – Private View with Opening Ceremony and Gallery Talk
Opening by VIDAK President Ingi Lee and Professor Chang Sik Kim, VIDAK Foreign Relationship Vice President
Please register to attend the opening ceremony and lecture
Visual Information Design Association of Korea (VIDAK)
Founded on 18 June 1994 with 300 leading Korean designers, the Visual Information Design Association of Korea (VIDAK) has been driving the domestic design culture for nearly 25 years, contributing to the national industry's competitiveness and international success. VIDAK continuously pioneers a new paradigm of design for a better life and a better society. As a central organisation for enhancing the rights and social values of designers, the organisation seeks cooperation with other interested groups and sectors to further their potential and future course. Today, VIDAK has 1,000 members who are working in various parts of the industry and educational institutions both in Korea and overseas.
Through the all-around collaborative work centred on understanding and exploring human beings (human-centred design), VIDAK has built a knowledge fusion business platform that is not only limited to visual information design and which leads to a shift in awareness that pursues the real value of design. The organisation's aim is to expand the knowledge network by opening communication channels. It wants to create the best research activities and results with a number of interdisciplinary subjects by linking the best workforce pool in the sector of visual information design with related organisations in Korea and abroad.
VIDAK
332 Korea Design Center 213-1, Yanghyeon-ro, Bundang-gu
Seongnam-si 13496
Korea
T: +82 0502 785 4000
Website: https://www.vidak.or.kr
E: [email protected]
Location
London Gallery West and the Project Space, College of Design, Creative and Digital Industries, University of Westminster, Watford Road, Harrow HA1 3TP