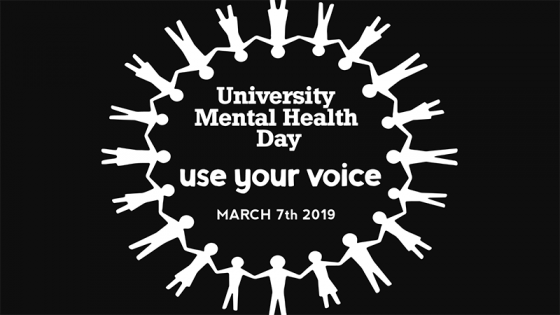 Our Student and Academic Services Department (SAS) and the UWSU are collaborating to raise awareness for University Mental Health Day.
This year's University Mental Health day is all about the power of using your voice. We all have mental health, we all have stories to share and we can all use our voices to shape the future of student mental health.
Join us on Thursday 7th of March 2019 as we inspire conversations, take action and create change!
We will be present at Marylebone, Regent and Harrow on the 7 March between 11am and 3pm to promote student wellbeing literature, speak with you and raise awareness of future events that will determine the agendas and priorities for student mental health. This will be an opportunity for you to let us know if you need any adjustments or support for your mental health. 
Use your voice this #UniMentalHealthDay and join a movement of people sharing their experiences to shape the future of student mental health.