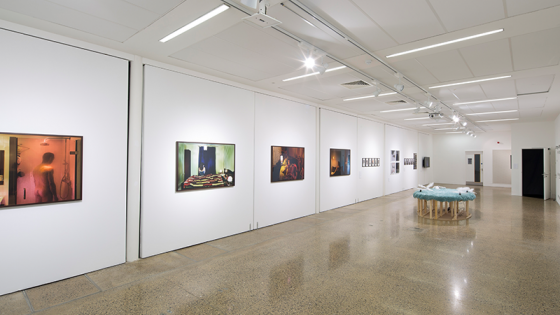 About the event
London Gallery West is delighted to again be hosting our annual showcase of graduate work from across The University of Westminster's School of Arts and School of Media. Nine different courses are represented in this diverse exhibition that includes fashion design, illustration and visual communication, animation, film, photography, contemporary media practice and fine art – courses spanning the arts and sciences; the practical and theoretical; the conceptual and the commercial.
A selection of the best work from the acclaimed 2018 degree shows is assembled across London Gallery West and the LGW Project Space on The Street. This outstanding work evidences the curiosity, imagination, creativity and entrepreneurialism of our students, and we warmly congratulate all our graduates on their academic and personal achievements in completing their programmes of study.
The show will be open daily and we welcome enquiries about the exhibitors, already on the next stages of their creative journey.
Location
London Gallery West
The London Gallery West project space
University of Westminster School of Media Arts & Design
Watford Road,
Harrow HA1 3TP