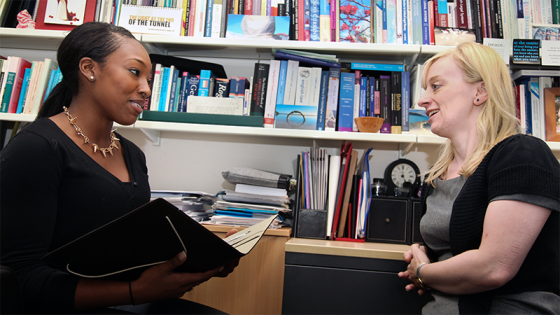 It can be tricky to know whether or not to inform potential employers about your disability. In the workshop we will look at why, how and when you might choose to disclose. You will have time to consider your own situation and reflect on the best way to market your skills, and needs, to employers.
Delivered by a friendly and experienced Careers Consultant, this workshop will provide you with comprehensive advice and tips that will help you to gain confidence and clarity about disability disclosure. This workshop will explore:
Definitions of disability
Why, how and when you might choose to disclose your disability/disabilities to an employer and the pros and cons of doing so
Reasonable adjustments during the job application process and in the workplace
'Positive action' employers and schemes like 'Disability Confident' – what are these and do I need to know about them?
Misconceptions and myths that employers may hold about disability and how you might challenge these
There will also be an opportunity to ask questions and you will receive a carefully compiled list with links to excellent disability-related employment resources.
Attending Skills Academy events also counts towards the Westminster Employability Award.