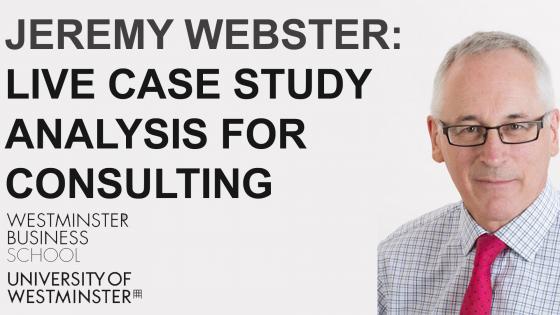 To work in management consultancy, you need to be able to quickly to understand the key issues facing a business, analyse new information and present with confidence.  Many consultancies also use real-time case studies as part of their selection process.
This event will help you learn how to interpret a business case, ask the right questions and come up with a realistic plan to solve a situation.
This is the second of Jeremy's seminars, following An Introduction to Consultancy (4 June).
Location
Room CG42 (Chiltern Hall),  Marylebone campus, 35 Marylebone Road, London NW1 5LS