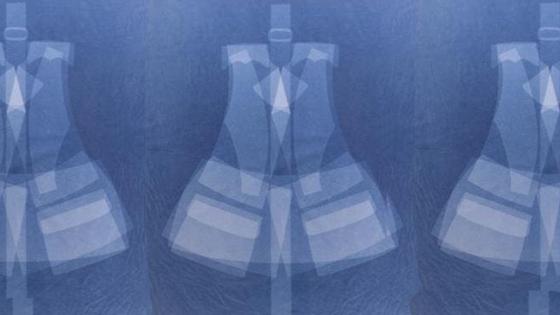 A seminar and networking event that explores the importance of clothing as a conduit to the past and a means of social connection. 
Clothes are often trivialised, but for many they are an important conduit to the past and provide connection with others. From a neuropsychological perspective, personal clothing supports and embodies our memories. It connects us to the past, supports our sense of identity, and unites us with others. People who are displaced from their homes (refugees, people in care, homeless people, prisoners) often lose their personal clothing or find that their clothes and other material possessions are disregarded. We argue that this has real consequences for cognitive and psychological health, as well as negatively impacting their sense of belonging.
This forum brings together neuropsychologist Professor Catherine Loveday, artist Helen Barff, writer Suzy Joinson, and fashion curator Alison Moloney to share their work on the importance of clothing as memory scaffolding in vulnerable populations. We will also hear from Tan, who escaped Vietnam 34 years ago on a boat, and arrived in the UK via a refugee camp. He will talk about the importance of clothing for him.
Presentations will be followed by an interdisciplinary panel discussion of speakers: Prof Julie Twigg (Professor of Social Policy at Kent University); Professor Steve Brown (Professor of Social and Organisational Policy at the Open University) and Nasrine Matin (Head of Reducing Reoffending at HMP Downview). The panel will discuss the relevance and impact of clothing in their own research and settings, as well as considering ways in which practice and policy might need to be changed.
The event will be followed by an informal networking session with refreshments and an opportunity to interact with some of our work.
Location
Room C1.15, Cavendish campus, 115 New Cavendish Street, W1W 6UW