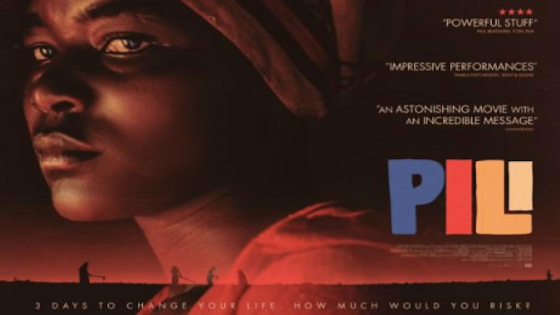 The Centre for the Study of Democracy at the University of Westminster and the British International Studies Association invite you to a film screening of 'Pili', nominated for a BAFTA Award for an Outstanding Debut by a British Writer, Director or Producer in 2017​.
Welcome and Introduction from Dr Thomas Moore, Associate Head of College, College of Liberal Arts & Sciences, University of Westminster.
Film Introduction from Dr Sophie Harman
Followed by Q&A with Dr Sophie Harman and Mike Podmore, Director of STOPAIDS. This will be followed by a reception hosted by the Centre for the Study of Democracy, University of Westminster.​
Description
Pili lives in rural Tanzania, working in the fields for less than $1 a day to feed her two children and struggling to manage her HIV-positive status in secret.
When she is offered the chance to rent a sought-after market stall, Pili is desperate to have it. But with only two days to get the deposit together, Pili is forced to make increasingly difficult decisions with ever-deepening consequences. How much will she risk to change her life?
This film is a unique collaboration between the film makers and women in the film. The story is based on their stories, the cast features only one trained actor, 70% of the cast are HIV+, and all locations such as the AIDS clinics are real.
Director: Leanne Welham
Producer: Sophie Harman
Screenplay: Leanne Welham
Music composed by: Tim Morrish
Cast: Nkwabi Elias Ng'angasamala, Sesilia Florian Kilimila, Bello Rashid, Sikijua Rashid, Siwazurio Mchuka, Mwanaidi Omari Sefi​.​