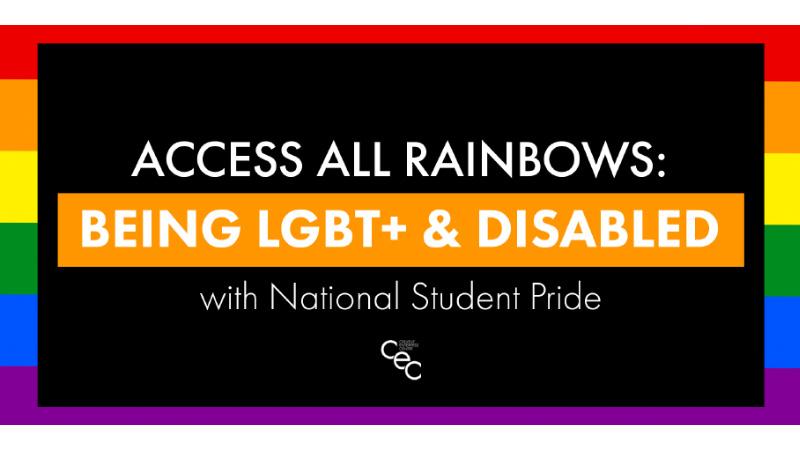 Join us for the London premiere of the documentary Kris: The Power of Support, a film that explores the intersectionality of sexuality and disability. 
Following the screening, Disabled Attitude Magazine journalist and BA Radio Production alumnus Jamie Wareham will host a discussion on being disabled and LGBT+ considering; Hidden disabilities, access, perceptions on ability and, support in relationships.
About the film
This documentary follows Kris and his husband as they prepare with the participants of their Wheely Fitness Class to go to the Superhero Paratri.
We all need it – but what is the power of support?
Kris Saunders Stowe was at rock bottom until he found a support network that, for the first time, allowed him to find empowerment in his disability.
Kris has osteoarthritis, a condition which breaks down the cartilage in his joints. Now it's his mission to inspire others to find the same, regardless of their sexuality or ability, so they too can enjoy the liberation of accepting their disability.
Kris does this by taking his all access, disability friendly fitness class on their toughest journey yet. The superhero series is a multi-sport para-triathlon that will show you, and the world, the strength, and ability of the community Kris has built around him.
The speakers
Jamie Wareham – University of Westminster Alumni Jamie Wareham is the Head of Digital Production at Attitude Magazine and host of National Student Pride's podcast #QueerAF. Jamie recently spoke at the inaugural WINC festival about coming to terms with his hidden disability, and how that has become part of his wider queer intersectional identity.
Kris Saunders Stowe – Kris, whose story is the centre of the night's short documentary, joins the evening to further discuss coming to terms with both sexuality and disability as they do in the film. Kris runs the business Wheely Good Fitness, an accessible fitness class that makes it possible to take part regardless of access, with special wheelchair created spin classes that have created a community of support in Hereford. 
Char Bailey - Char is a celebrity life coach, acclaimed writer and speaker. Black, lesbian and autistic woman, she is the co-host of the Qmmunity podcast and well-being ambassador for UK Black Pride
Find out more information and book your place via Eventbrite.