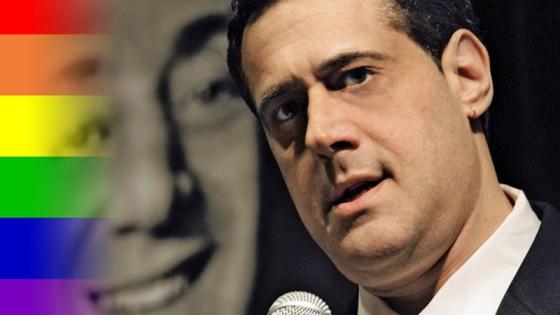 The LGBTQ+ Staff Network at the University of Westminster are very proud to welcome Stuart Milk on the afternoon of Thursday 1 December, World Aids Day, for an informal interview and open Q&A hosted by Maggie Lee.
Stuart is a global LGBT rights activist and political speaker. The nephew of the late Harvey Milk, he is the founder of the Harvey Milk Foundation, an organisation engaging in domestic (US) and international activism, including work with LGBT movements in Latin America, Europe, Asia and the Middle East.
Harvey Milk was the first openly gay man elected to public office in the United States, and was sworn in in January 1978. Ten months later, on November 27th 1978, he was assassinated in his office.
Stuart continues the work of his uncle and keeps Harvey's legacy alive through tireless international campaigning for LGBT rights. He has given major formal addresses on multiple continents, including to the House of Lords, the Italian Chamber of Deputies, the Panamanian National Assembly, and the Turkish Grand Assembly. 
In a rare break from his busy schedule, we are lucky enough to have Stuart to ourselves for the afternoon, so do please register to come along.
Register via Eventbrite – this event is free and open to all, but registration is required