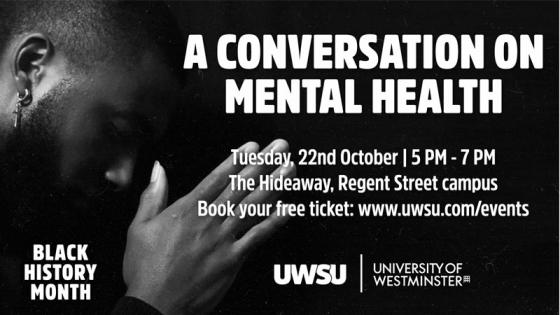 Join this event, organised by our Students' Union, to start the conversation around the structural barriers for black students when assessing support services within the University. 
The Organisation Student Minds will also be attending the event to speak about the University charter that they are working on. 
This is an opportunity for students to come and raise their concerns and discuss how our Students' Union can change the conversation around mental health.