Winners of the University of Westminster Mentor of the Year Awards have been announced, recognising some of the best mentors on both our Career Mentoring scheme and the National Mentoring Consortium (NMC) Mentoring Scheme.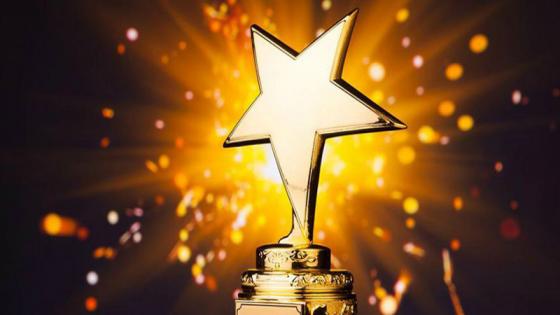 Each year, the Career Mentoring Awards recognise and celebrate mentees and mentors nominated for their tremendous efforts and significant contributions to their mentoring relationships over the past six months. To celebrate how fortunate the University is to be supported by mentors from so many different professions, countries and backgrounds, this year the mentoring team have selected award winners in a number of categories.
The Alumni Mentor of the Year Award was given to Lukas Skowron, Operations Manager at Kuehne & Nagel, who graduated from the Business Management for Travel and Tourism BA course in 2013. Skowron has given his mentee exceptional support in both her professional and personal development. 
Stephanie, his mentee, said: "Lukas has always gone above and beyond to support and guide me. Despite his busy schedules, our communication has always been strong, and our mentoring sessions filled with advice and constructive feedback. I've been countlessly challenged to improve my skills and most importantly, my self-confidence, something I struggled in! It's not very often that you find people who go the extra mile, but my mentor has always found ways to motivate and encourage me."
In recognition of external supporters who, despite not being connected to the University as alumni, are passionate about empowering our students and graduates to embark on their professional journeys, Maria Giannaraki, Visual Designer at Tigerspike, was awarded the Non-Alumni Mentor of the Year Award. 
David, Maria's mentee, said: "Maria helped me to regain confidence in myself and inspired me to keep chasing my goals. Since graduating in 2017, the following years have been very difficult and not as stable as I'd hoped, but Maria has been a solid supporter and has encouraged me to not give up."
With mentors from more than 50 countries worldwide, the Scheme is proud to recognise the achievements of our internationally based supporters. English, Linguistics and Technical Studies MA 2008 graduate Emily Gorn was awarded the International Mentor of the Year Award for her outstanding willingness to go above and beyond by offering her mentee the chance to shadow her at Embry-Riddle Aeronautical University, Arizona. 
Ilaria, her mentee, said about Gorn: "It is evident that Emily's considerable performance is always intended to enhance the mentee's experience and develop their potential through constant support and by instilling in them courage and resolution, as well as offering practical ways to put the words into practice, which is why her hard work deserves to be recognised."
The Outstanding Newcomer Mentor of the Year Award, which recognises the efforts of new mentors who have joined the Scheme in 2019/20, went to experienced Freelance Photographer and Photojournalism MA 2008 graduate Sam Mellish. 
His mentee Nadia said: "I feel like Sam especially deserves to win because it was his first time being a mentor in the Mentoring Scheme. I must say, Sam positively influenced my life and I couldn't be more grateful."
The University is a proud member of the National Mentoring Consortium (NMC), an organisation which aims to promote equality and diversity in graduate recruitment and to enhance the employability of Black, Asian and Minority Ethnic (BAME) students. This year, the NMC Mentor of the Year Award was given to Katie Huddart, HR Business Partner at Network Rail. Her mentee Mohammad said: "Katie has been an excellent mentor these past months. Through our meetings, I learnt a lot about myself, made real steps towards my future career and developed an understanding of the working world."
The University of Westminster Career Mentoring Schemes aim to connect students and recent graduates with professionals for a long-term mentoring relationship. Mentees benefit from the expertise and insight of their mentors, allowing them to grow personally and professionally as a result of their mentor's support over six months, giving them the confidence to take their next steps to a successful future career.
If you would like to find out more about joining the Scheme, please contact the Mentoring Team at [email protected] or take a look at the mentor application form.