Student Module Evaluation - Semester 1, 2013/2014
The Semester 1 Student Module Evaluation (SME) data collection period is now open. This is your chance to have your say and provide your lecturers with valuable feedback. This year, for the first time, you'll be able to access a version of the evaluation via your mobile phone and other mobile devices. Of course, you can also complete it on any standard desktop computer or your laptop.
This is what the evaluation will look like on your phone: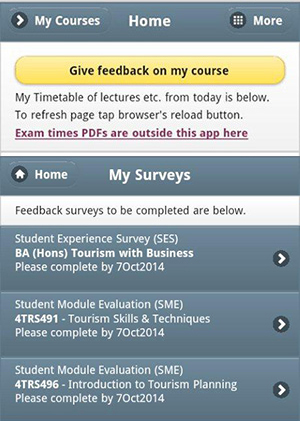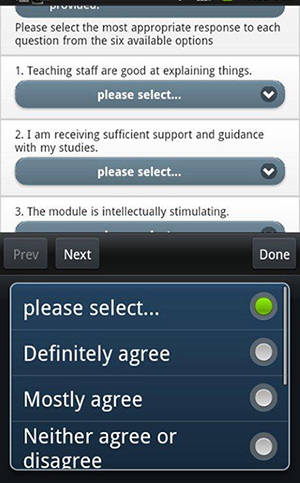 Your Module Leaders have been informed and you may be asked to complete your module evaluation at the end of a class or seminar session.
The evaluation has 10 questions which should take around three to five minutes to complete, depending on whether you include additional comments. All feedback is anonymised once you press the submit button. Please do not identify yourself when providing additional constructive feedback in the text boxes provided.
Prize Draw – 4th Generation iPad with retina display
All students that submit completed evaluations are entered into the SME prize draw. You will have a chance of winning a fourth generation iPad with retina display! One student from each faculty will be randomly selected as the prize draw winner after the evaluation closes.
Mobile access
There are two main access points to the evaluation:
or by scanning the QR code:
For more information, please contact Tayo Maduaka, Student Surveys Officer in the Planning Office at [email protected].