The University of Westminster, in partnership with the Royal Institute of British Architects (RIBA), is hosting a pioneering two-day conference to explore the boundaries between the sacred, spiritual and secular in modern British architecture.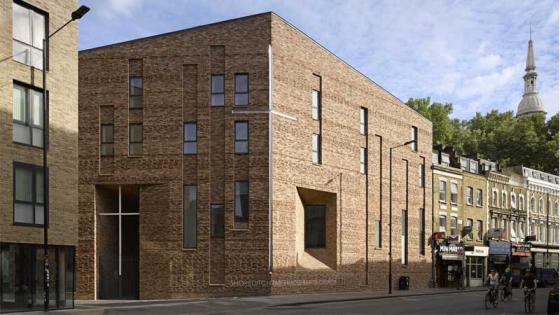 The conference, organised by Dr Kate Jordan and Shahed Saleem from the School of Architecture + Cities, will take place on 20-21 June at the University of Westminster's Marylebone Campus.
By bringing together some of the most significant and interesting design practices in the country today, the event will explore contemporary approaches to the design, use, stewardship and conservation of buildings across diverse faiths, and will feature presentations from leading architects, academics, heritage professionals, commissioners and clients.
The event will be introduced by Dr Kate Jordan, Lecturer in Architectural History and Theory, alongside with Shahed Saleem, Design Studio Tutor in the School of Architecture + Cities. Kate Jordan has written and lectured extensively on modern Christian places of worship. Her work was shortlisted for a RIBA President's Award for Research in 2016. Shahed Saleem, renowned practicing architect, has been recognised for his architectural design work which was nominated for the V&A Jameel Prize in 2013 and the Aga Khan Award for Architecture in 2016. His research has won commendations at the RIBA President's Medal for Research and Historic England Angel Award for excellence in heritage research in 2018.
The two days will include panel discussions and presentations, with contributions from key figures including Niall McLaughlin, John McAslan and Partners, Peter Clegg, Julia Barfield, Roz Barr, Patrick Lynch, Biba Dow, Andy Groarke and Waugh Thistleton.
The conference will conclude with two days of architectural tours on 22-23 June, organised in collaboration with the Twentieth Century Society, which will look at contemporary approaches to faith buildings. 
The first day, led by the architectural writer Kenneth Powell, will explore recent examples of repurposing, restoration and renewal of churches in London. The second day will look at new faith architecture in and around the capital.
Speaking about the upcoming conference, Shahed Saleem said: "The conference brings together some of the most significant and interesting design practices in the country to discuss pressing issues concerning identity, belonging and community, for which places of worship are crucibles."
Find out more about the event and book your ticket via Eventbrite. 
The event is free to attend for staff and students from the University of Westminster, but booking is essential. Please contact Kate Jordan on [email protected] to register for free.