Four Westminster students were among the top 20 high scoring students in the UK for the ACA examinations in Photoshop, InDesign and Illustrator held at the University. This qualified them to participate in the ACA UK Championships taking place at the Adobe headquarters in Maidenhead in June. The event saw finalists compete in a real-world design challenge where they were given instructions, project requirements, and assets to complete a poster using Adobe Creative Cloud software on Microsoft Surface devices.
Having produced the winning poster in the design challenge for children's charity Over the Wall, Will Clarke won an all-expenses-paid trip to Dallas to compete in the final round of the ACA World Championships. The challenge will take place in Dallas from 9–12 August 2015 with finalists competing from 62 countries.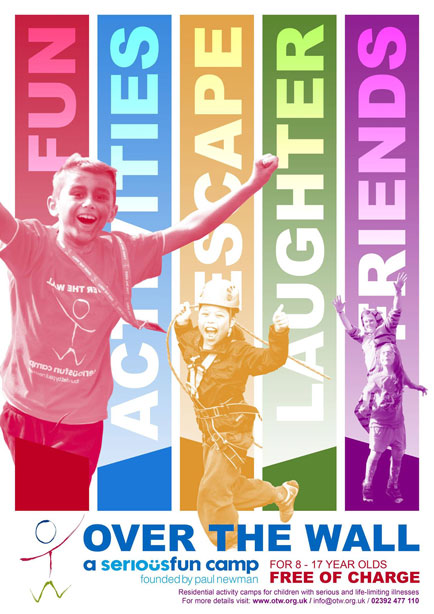 Winning poster designed by Will Clarke
Paul Housego, Photography and Digital Imaging Technologies BSc Honours student, won second place, winning a Microsoft Surface Pro 3 and allowing the University to dominate the UK championship. Marzena Tokarz from the same course and Zarrin Rahman from the Multimedia Computing with Foundation BSc Honours course also represented the University and achieved a place in the UK top 20 for the ACA examinations.
Diana-Mirabela Catanescu, a first year Business Economics BSc Honours student, was also a UK top 10 finalist for Microsoft Excel, beating off competition in the Microsoft Office Specialist (MOS) World Championship UK which received over 10,000 entries.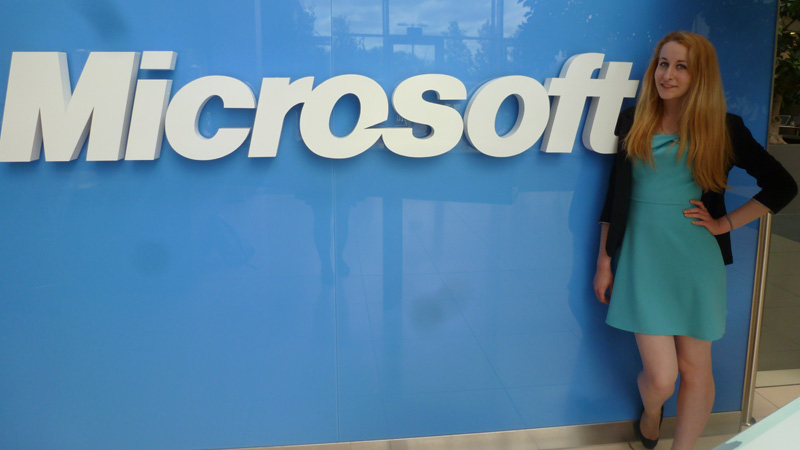 Diana-Mirabela Catanescu at the Microsoft Office Specialist (MOS) World Championship UK
Jemma Perrin, IT Training Specialist in the University's Student Affairs team, said: "The IT Training team are very proud of all five of our students that got through to the ACA and MOS UK finals. For them to be in the top 20 in the country for their individual certifications is a massive achievement. We are thrilled that Will's design and illustration skills, along with his technical expertise in Adobe software, led him to be chosen to represent the UK at the ACA World Championships in Dallas. We wish him all the best at the competition."
The University of Westminster's IT Training team offer Adobe Certified Associate (ACA) and Microsoft Office Specialist (MOS) qualifications for students across the University. The training courses and exams are run by the IT Training team. The ACA qualifications on offer are Adobe Photoshop, InDesign, Illustrator and Premiere Pro, and the MOS qualifications include Microsoft Word, Excel and PowerPoint. All the qualifications enhance students' CVs and employability by demonstrating their skills in these industry standard software tools.
For more information on the IT Training team visit www.westminster.ac.uk/trainingteam or follow them on Twitter at @itrainingteam.