The Global Architecture Graduate Awards (GAGAs) were set up by The Architectural Review to identify the world's most talented architectural students, to celebrate excellence and innovation in design, and to create an international platform to disseminate and discuss emerging trends in architectural thinking.
Matthew's winning thesis project, Romanova, looks to counter the dominant narrative by Italian Municipalities, which has seen Roma often excluded from society in transit camps, by proposing a framework for a new Romani community in Trieste. The community is based around an industry of metal recycling, an informal trade already practiced by Roma in the region.
Matthew explains: "The project can firstly be read as an attempt to highlight the surreal and magical world Roma have been creating in the villages of Buzescu, Sintesti and Huedin, challenging negative stereotypes that have seen an uncomfortable resurgence recently, while raising questions of how we approach aesthetics and taste. Secondly, in a contemporary context where the architect's role in civic society is up for contestation, it attempts to reinterpret rigid, utopian planning for a flexible approach, where a loose framework allows for change, agency and authorship of the overall layout or appearance of the proposal."
Matthew describes his experience on Westminster's Master of Architecture (Part 2): "I was lucky to be part of two design studios while on the course that encouraged critical thinking by challenging dogmatic ideas in contemporary society, architectural discourse and education. During my first year, Design Studio 17, led by William Firebrace and Gabby Shawcross, provided a unique framework for learning, based on how buildings evolve over time and explored through film, which was really interesting and helpful for second year.
Design Studio 11, the following year, run by Andrew Peckham and Dusan Decermic, also had a distinctive structure that started with a series of individual and group projects, subsequently influencing a catalogue that documented the first term's work and included extensive research for our final thesis project."
Matthew's success follows on from the success of another Westminster Part 2 graduate, Bongani Muchemwa, who was runner up in the same competition in 2013.
Read about the competition and view Matthew's work on The Architecture Review website.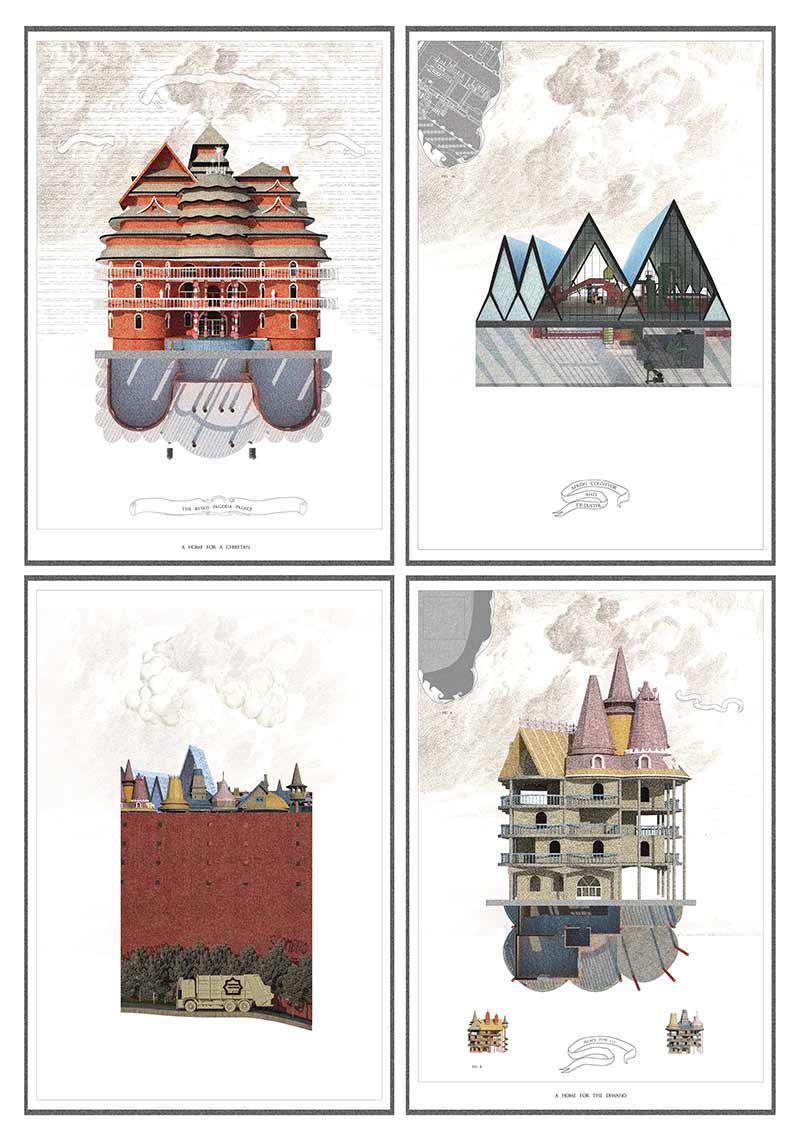 Matthew Stewart - Romanova Treatise