Additionally its resources, including the fashion studios and workshops, were also awarded the highest mark globally.
Overall the University was ranked number three in the UK and number seven worldwide, confirming its reputation as a world-leading institution for fashion education.
Introduced this year to provide an objective assessment of global fashion schools, the Business of Fashion's rankings highlight the best Fashion BA and MA programmes from around the world.
The Business of Fashion rigorous assessment criteria evaluates fashion programmes on three dimensions - 'learning experience', 'global influence' and 'long-term value'. The assessment includes the views of industry professionals and reinforces Westminster's outstanding reputation for not only shaping fashion but offering programmes specifically designed to meet the needs of the fashion industry, such as the Fashion Merchandise Management BA Honours, Fashion Buying Management BA Honours and Fashion Business Management MA.
The University's leading position for 'internships' reflects the valuable work placement and internship opportunities students are able to gain during their studies at Westminster.
The BA Fashion Design course works extremely closely with the fashion industry and students undertake internships with the world's leading fashion companies, including Alexander McQueen, Celine, Burberry, Tom Ford, Marc Jacobs, Alexander Wang, Louis Vuitton, Christian Dior, Balmain, Jeremy Scott, Lanvin, Givenchy and Balenciaga.
Andrew Groves, Course Director in BA Fashion Design at the University of Westminster said:
"We're delighted with the results from the Business of Fashion global rankings. Our students placed our internship programme as the best worldwide, and underlines our commitment to not only provide the best teaching experience possible but also to ensure they gain excellent experience within the industry prior to their graduation.
Additionally our fashion resources and workrooms were scored the highest in the global survey, underlining the importance for students to have ample dedicated studio space to support their development and practice.
Both of these findings help to explain why places at Westminster to study fashion are extremely sought after, with an admittance rate of only 9 per cent of those who apply, it highlights the calibre of talent we support and develop."
Fashion at Westminster has equipped many graduates with the skills and experience for successful careers in the fashion industry. Famous alumni of the University include Christopher Bailey, Chief Creative Officer of Burberry; Katie Hillier, Creative Director for Hillier Bartley; Michael Herz, Artistic Director of DVF; Jutta Kraus, Creative Director of Bernhard Willhelm; and Stuart Vevers, Creative Director of Coach.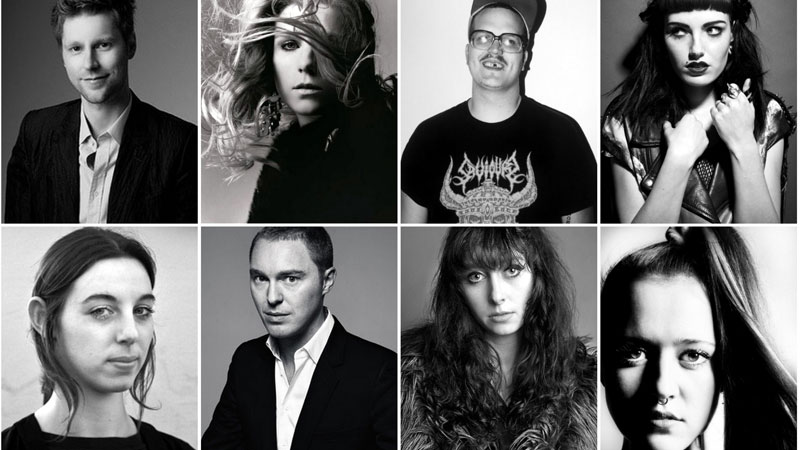 In recent years, the University have also produced a new wave of designers who show at London Fashion Week including Claire Barrow, Ashley Williams, Liam Hodges, Louise Alsop, and Mary Benson.
For further information visit our Fashion subject page.