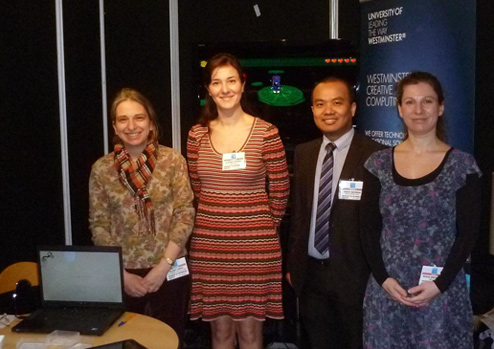 For an introduction to Westminster Creative Computing (WCC) and details on current projects please see the materials below.
About the event:
M+H 2012 is the 20th anniversary show which is widely regarded as the principal buying opportunity for museum, gallery and heritage visitor attraction operators. Main attendees in the event are buyers and decision makers from - museums, galleries, historic houses, cathedrals, heritage visitor attractions, libraries, zoos, gardens and cultural and government organisations and associations from the UK and overseas.
Visit the Museums and Heritage website for more information
About the team:

The Westminster Creative Computing (WCC) at the University of Westminster offers technology and educational solutions for the cultural heritage, tourism, and creative industries. WCC has undertaken extensive research projects and consultancy services for other academic research bodies and industry partners across the world in image analysis, augmented reality requirements engineering, semantic computing, pervasive media and the development of social interactive technologies for mobile platforms.