A Westminster-led research project, entitled 'Youth custody: educational influences and labour market consequences', has been awarded a grant of nearly £230,000 by The Nuffield Foundation.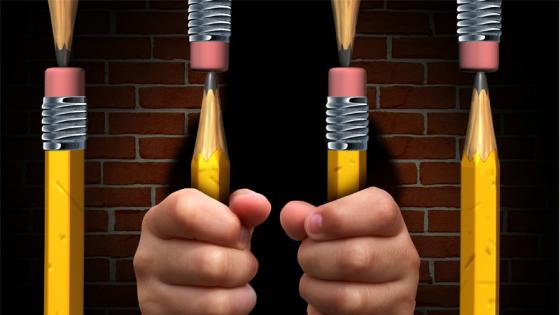 The University of Westminster's study will be conducted in collaboration with leading researchers from the University of Bath, the London School of Economics, the Behavioural Insights Team and Education Datalab. 
Professor Richard Dorsett will be the principal investigator alongside co-investigator Dr Veruska Oppedisano, who are both members of the Westminster Business School's Centre for Economic Research (CER).
The study's aim will be to understand more about youth custody. In particular, the research will explore which factors influence how likely a young person is to be imprisoned and, in turn, how this affects their prospects in the labour market. The emphasis of the project will be on understanding causal relationships and thereby providing evidence on which effective policy can be based. 
Analysis will use full population data on cohorts of key stage four pupils, with outcomes over time being observed using linked administrative records. As such, the project will add to the momentum from other studies within the Westminster Business School's Centre for Economic Research that are based on administrative data.
Funding will be spread over two years and will culminate in a conference where final research results will be presented. 
Speaking about the research, Richard Dorsett, Professor of Economic Evaluation and principal investigator of the collaborative project, said: "We're looking forward to starting work on this exciting project. It promises to provide new evidence that can help guide education and broader policies aimed at improving the lives of among the most marginalised young people."