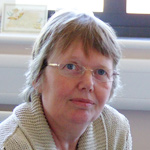 Professor Allan is an active researcher whose research agenda focuses on three main themes: e-mentoring and virtual learning communities, women and leadership, and research skills training.
She has published widely in all these areas and her latest book (forthcoming) will be published in December entitled No-nonsense guide to training.
Professor Allan is passionate about utilising technology to its best advantage in learning and teaching and has also run a successful professional development company with clients across the UK and Europe. The business was one of the early innovators in proving e-learning and e-mentoring support across a diverse range of organisations.
Her work on e-learning innovations was recognised in 2008 when she was awarded a Higher Education Academy National Teaching Fellowship.
Speaking of her appointment Professor Allan said:
"I am delighted to have joined Westminster Business School at such an exciting and critical time in the world of business and management education. My focus is driving the school forwards as London's leading professionally-focused and research engaged business school. The school is outward looking and actively engaged with professional bodies, corporate bodies and employers both in the UK and also internationally. Our real strength is our diverse and vibrant student body and our staff who are committed to providing an excellent student experience and engaging with business through research or consultancy activities."
Professor Allan is a member of the British Academy of Management and is a Fellow of the Higher Education Academy.
She holds a Doctorate and Masters in Education from the University of Sheffield, an MA in Adult and Continuing Education from the University of Hull and an MSc in Information Science from City University.
Prior to her position at the Hull University Business School Professor Allan held positions at the University of Lincoln, Leeds Metropolitan University, Birmingham University and the Open University.
Note to editors
Westminster Business School, part of the University of Westminster, is one of London's leading centres for professional business education. The School has a large and diverse academic body with extensive business, consultancy and research achievements. The School offers a wide range of postgraduate programmes including MBA, professional and executive education courses. The Westminster MBA is accredited by AMBA, the Association of MBAs. This internationally recognised kite mark is only awarded to programmes of the highest quality.
Professor Barbara Allan replaces Professor Jean Woodall as Dean of Westminster Business School. Professor Woodall retired following a period of ill health.
View more information on the school and its programmes
Contact details
For more information, to speak to Barbara Allan, or to request a photograph, please contact Margaret Kubicek on 01727 737981 or at [email protected]