This MOU will allow us to develop new partnership activities in Shanghai and further consolidate our engagement with leading Chinese higher education institutions. As part of the visit, colleagues from across the faculties of the University of Westminster were able to initiate or continue discussions with their counterparts in Donghua in order to identify or build upon specific areas for collaboration.
Professor Alexandra Hughes, Deputy Vice-Chancellor for Global Engagement, led the Westminster delegation to Shanghai and Beijing. The Westminster group included Professor Annie Bligh, Head of Department of Life Sciences from the Faculty of Science and Technology; Ms Bing Fu, Senior Lecturer from the Faculty of Social Sciences and Humanities; Westminster Business School Internationalisation Director Jonathan Pike; Westminster School of Media Arts and Design Internationalisation Director Geoffrey Davies; Vicky Li-Ong, Regional Manager for East Asia; and Candy Han, China Office Manager.
In addition to having well-established university connections in China, the University of Westminster has a substantial community of alumni and current Chinese students. The University delegation met with a group of alumni at a reception held in Beijing.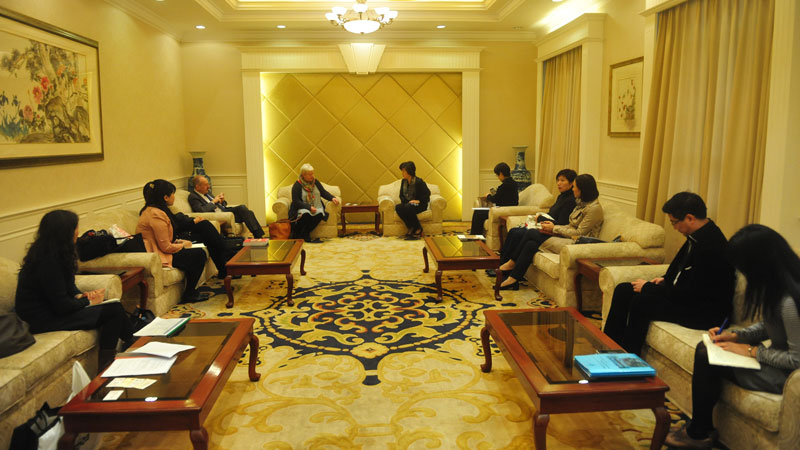 Internationalisation is central to the University's strategic vision and identity. We have extensive connections with universities and industries throughout the world and our global engagement strategy seeks to strengthen and deepen those connections ever further. Our international partnerships support the development of our academic and research portfolios. Experiences that enable our staff and students to operate in an increasingly interconnected, internationalised world are key to our approach.
For more details on our international partners and global engagement strategy, visit our Global Westminster pages.