Westminster Alumnus Professor Colin Coulson-Thomas has been named as a Fellow of the World Academy of Productivity Science (WAPS).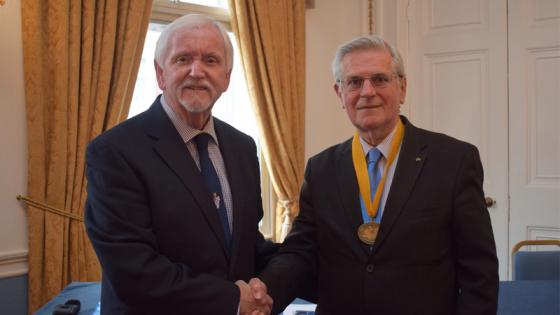 The World Academy of Productivity Science is one of two divisions of the World Confederation of Productivity Science (WCPS), which links organisations and individuals around the world who are committed to productivity improvement to improve the quality of life for regions and nations through creating wealth. 
Dr Coulson-Thomas has been elected as a Fellow for his significant and long-lasting contributions to the improvement of quality of work, quality of work life, and quality of life and productivity. 
Fellows of WAPS are eminent professionals who devote much of their life to enhancing productivity science development and implementation. Worldwide there can be no more than 500 Fellows of the World Academy of Productivity Science and Dr Coulson-Thomas is one of seven Fellows from the UK in the last 20 years.
Professor Coulson-Thomas, who graduated from the Film Studies MA course in 1981, has held professorial appointments in Europe, North and South America, Africa, the Middle East, India and China. He has been a professor of competitiveness, direction and leadership, human resources and organisational behaviour, and international relations. He has also served on committees and governing bodies of several professional bodies. In addition, he has had roles with charities, has been a member of the council of think tanks and is the Institute of Director's Director General for the UK and Europe.
Dr Coulson-Thomas said about his time at the University: "My MA course was one of the few things I have done for me rather than for someone else or a good cause. Receiving awards is great but given the urgency of tackling climate change and following the signing of a Memorandum of Understanding between the Institute of Directors and the University, I am more interested in what we can do collectively and together in future than what I, just one person, did in the past."
Learn more about the World Academy of Productivity Science on their website.