Shaheen Mamun, who completed his Law course in 2014, has been nominated for the Junior Lawyer of the Year award at the prestigious Law Society Excellence Awards taking place in October.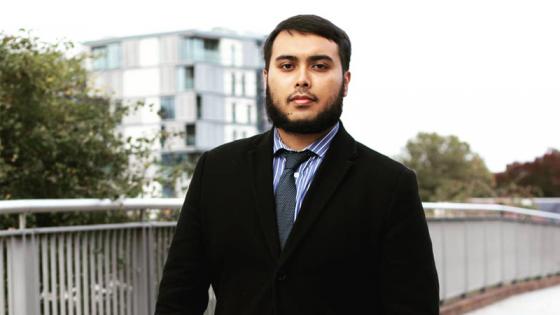 Shaheen Mamun's Junior Lawyer of the Year nomination is part of the wider Law Society Excellence Awards, one of the highest accolades that celebrates the works and achievements in the law industry across England and Wales. The awards have been running for 12 years and have received a record-breaking number of nominations this year.
Since graduating, Shaheen co-founded Black Antelope Law, where he offers his services as a solicitor and chief operating officer, specialising in civil, commercial, criminal and public law litigation and disputes. Shaheen also continues to work with the University, often returning to partake in panel talks and through the Westminster Mentoring Scheme.
Discussing the award, he said: "It is truly humbling to be shortlisted for this prestigious award amongst such talented lawyers.
"My time studying at the University of Westminster prepared me both academically and vocationally to meet the demanding nature of the legal profession. I still remain in touch with them and what is most appreciative is the fact that the University of Westminster remains in contact with me to help my continuous progression in the legal sector."
Simon Davis, Law Society President, added: "There are more than 140,000 solicitors in England and Wales – to be shortlisted for an Excellence Award is to be recognised as among the very best of the profession. The firms and solicitors shortlisted should be commended for going above and beyond to support their clients, often navigating tricky and sometimes contentious areas of the law."
Winners will be announced at the awards dinner in London on 23 October 2019.
Find out more about Law courses at the University of Westminster.