Alexander Shuckburgh, known as Al Shux, a Commercial Music BA, now Music: Production, Performance and Enterprise BA BMus, Westminster graduate, got nominated in this category for the song 'All the Stars' featuring Kendrick Lamar and SZA in the film Black Panther.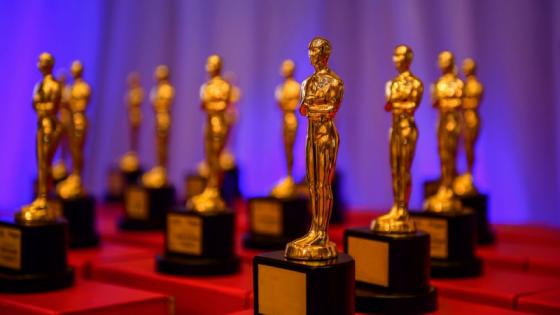 The song, which Al Shux produced alongside Kendrick Lamar, Anthony Tiffith, Mark Spears and Solana Rowe, will be performed on the night of the Academy Awards as well as the other nominees.
Black Panther earned more than $1bn at the global box office within a month of its release in February 2019. It was highly praised for being the first superhero film featuring a largely back cast and a black director.
Al Shux is a West London native who has worked with Jay-Z, Alicia Keys, Snoop Dogg, Nas, Plan B, Tinie Tempah and Lana Del Rey, and travelled across America as Lily Allen's musical director. His first major track was Lupe Fiasco's 'High Definition' featuring Snoop Dogg in 2007.
In February 2011, he received a Grammy in the Best Rap Song Award category for producing and co-writing 'Empire State of Mind' featuring Jay-Z and Alicia Keys. Later on, in 2012, he also co-wrote and produced seven tracks on Plan B's album 'ilL Manors' as well as scored the music for his film of the same name.
Graham Ball, Assistant Head of School for Music, said: "It is always fantastic to see the great achievements of former Westminster students being recognised at the highest levels. Al Shux is an inspiration to our current music students as well as aspiring artists everywhere."
Kienda Hoji, Assistant Head of School for Fashion and Principal Lecturer for Music Law and Business, added: "Al Shux was in his final year at the University of Westminster when I joined as Course Leader. Since then I've had the pleasure of watching his evolution via my work in the music industry. I believe we at the University have much reason to be incredibly proud of his achievements over the years. Since winning Grammy awards in 2012 for Empire State of mind to now receiving an Oscar nomination, he has been a constant reminder to all our students about what they should aspire to be."  
The newly validated Music: Production, Performance and Enterprise BA BMus course incorporates elements of music production, performance as well as enterprise/business. It has strong links with industry leaders including digital distributors, streaming platforms, management and concert promoters. 
Find out more about the Music: Production, Performance and Enterprise BA BMus course offered at the University of Westminster.