Nina Monckton, a Statistical Applications in Business and Government MSc graduate who is now Chief Insight Officer for the NHS Business Services Authority, was commended for implementing a data analytics lab and cloud analytics project in an award ceremony on 31 January.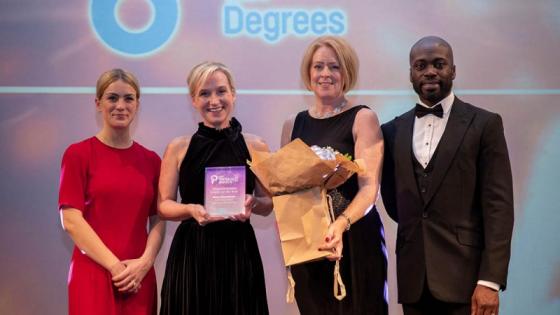 Her project identified over £1 billion of potential savings for the NHS. In her role as Chief Insight Officer, Nina is responsible for the data, business intelligence and data analytics strategy. She studied at the University of Westminster in the evenings while working full time.
Talking about her achievement, Nina said: "I was absolutely delighted to have my work recognised at the Women in IT Awards. Studying at Westminster was one of the toughest but most rewarding things I ever did. Universities have a huge role to play in ensuring that we get more women into leadership roles within IT. I was inspired by the work of the other finalists."
The NHS Business Services Authority processes billions of transactions every year and provides back office support to the NHS, including payments for dentists and pharmacists in primary care, administration of the NHS pension scheme and other workforce activities, administering help with health costs for patients and supplying EHIC cards.
The Women in IT Awards is a global series that aims to tackle the gender imbalance in the tech industry by celebrating the achievements of women in the sector and identifying role models. Showcasing women in London, New York, Ireland, Silicon Valley, Asia, Berlin and Canada, it is organised by business technology site Information Age.