The University of Westminster has risen to 26th in the 2019 table, also placing fourth in the UK for International Outlook.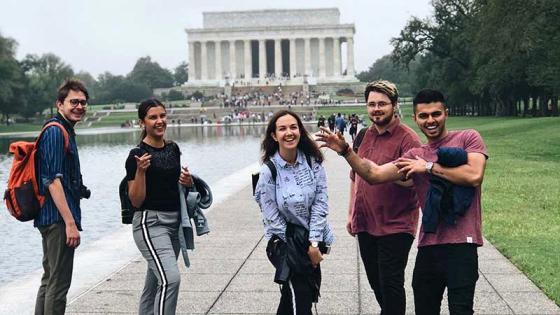 Released on Wednesday 26 June, the Times Higher Education's Young University league table lists the world's best universities that are aged 50 years or younger. The 2019 ranking included 351 universities, up from 250 in 2018.
With more than 6,000 students from 165 countries, staff from across the world and a highly international alumni community, the University of Westminster embraces global engagement in all its forms.
The University has a rich mix of international partnerships in over 20 countries worldwide, and places particular emphasis on providing international opportunities for students. Westminster Working Cultures is one of the programmes, reflecting the University's international outlook by giving students the chance to travel abroad and experience the professional environment and culture in cities across the globe, including Hong Kong, Mumbai, Washington D.C, Shanghai and Berlin.
Commenting on the ranking, Professor Alexandra Hughes, Deputy Vice-Chancellor (Global Engagement) said: "Westminster prides itself on being a welcoming, diverse and internationally engaged University. Our overseas students, partnerships and wider collaborations are a vital part of our Westminster community and we are delighted that this is reflected in the Times Higher Education Young University Rankings."
Find out more about the University of Westminster's global engagement and community.