The MadeAtUni campaign is aimed at promoting the impact that universities have on people, lives and communities and to demonstrate that everyone benefits from universities, whether you have been to university or not.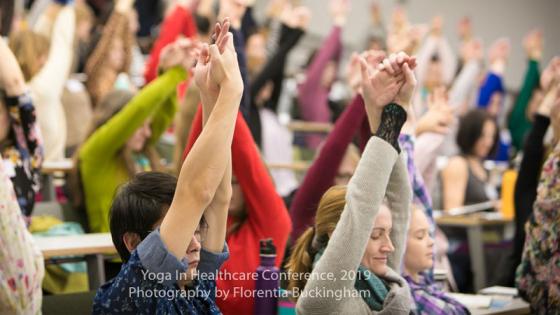 MadeAtUni is the umbrella concept for a long-term campaign, launched by Universities UK in December, championing the contribution from universities to the nation's health and wellbeing. 
As part of the campaign, universities from all over the UK were invited to nominate an individual or a group who, either by working in or with the university, have made an exceptional contribution to the nation's health or wellbeing nationally or locally. 
The University of Westminster took part in the national campaign and was selected as one of the 'Nation's Lifesavers' for one of its recent research events which contributed to making a life-changing difference to health and wellbeing in the UK.
From 15 to 17 February, the University hosted the UK's first Yoga in Healthcare Conference which brought together leaders and pioneers in yoga, healthcare and health policy to identify a road map to integrating yoga into prescribed healthcare and share best practice.
The three-day conference was organised in collaboration with the Yoga in Healthcare Alliance and The College of Medicine. The event opened with a written address provided by Prince Charles, outlining support for yoga in healthcare and included keynote speeches from yoga and health professionals including Public Health England Chief Executive Duncan Selbie.
Tina Cartwright, Reader in Health Psychology, who co-organised the Yoga in Healthcare Conference, commented on the University's engagement in the MadeAtUni campaign: "It is a fantastic honour to feature as one of the 'Nation's Lifesavers' for our work examining the impact of yoga on physical and mental health and its role in public health through social prescribing. The campaign is a great chance to celebrate the many ways that universities are having a significant impact on our health and wellbeing."