The Vice-Chancellor had discussions with colleagues at the Smithsonian Institution and Johns Hopkins University regarding future collaborative projects and opportunities both in London and across the Atlantic.
In Washington DC the Vice-Chancellor had meetings with a range of senior figures including John Grey, Director of the National Museum of American History, Dr Arthur Molella, Director of the Lemelson Center for the Study of Invention and Innovation, Lonnie Bunch, Director of the new National Museum of African American History and Culture, General John Dailey, Director of the National Air and Space Museum and Dr Peter Jakab, Chief Curator of the National Air and Space Museum.
The Vice-Chancellor also attended an event in New York entitled 'London: Connecting you with the World', hosted by the Mayor of London Boris Johnson and aimed at promoting the quality, breadth and depth of the London Higher Education offer. As part of the event it was announced that the University of Westminster is among the top 20 most searched universities on Google by US students, according to new internet search results published by the technology giant.
During the trip, Professor Petts and other University of Westminster staff also attended alumni reunions in New York and Washington DC. These events proved to be very special occasions bringing together alumni based in the US and providing an opportunity to share memories of the University and stories about life journeys since graduation.
According to the most recent data from the Higher Education Statistics Agency (HESA), the University of Westminster remains one of the top choices for US students in the UK and the most popular destination for US short-term study abroad students in London and in the UK (HESA 2014).
Internationalisation is key to the University's strategic vision and identity. We have extensive connections with universities and industries throughout the world and our Global Engagement Strategy seeks to strengthen and deepen those connections ever further. Our international partnerships and teaching support the development of our academic and research portfolios. Experiences that enable our staff and students to operate in an increasingly interconnected, internationalised world are key to our approach.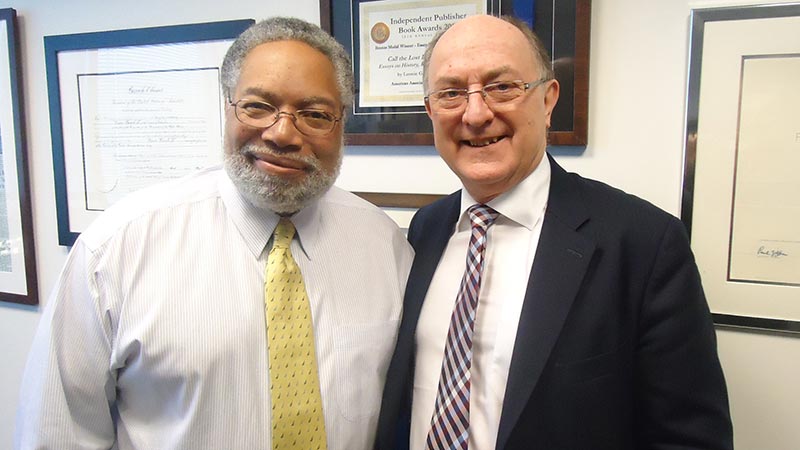 Vice-Chancellor Professor Geoffrey Petts meets Lonnie Bunch at the Smithsonian's National Museum of African American History and Culture in Washington DC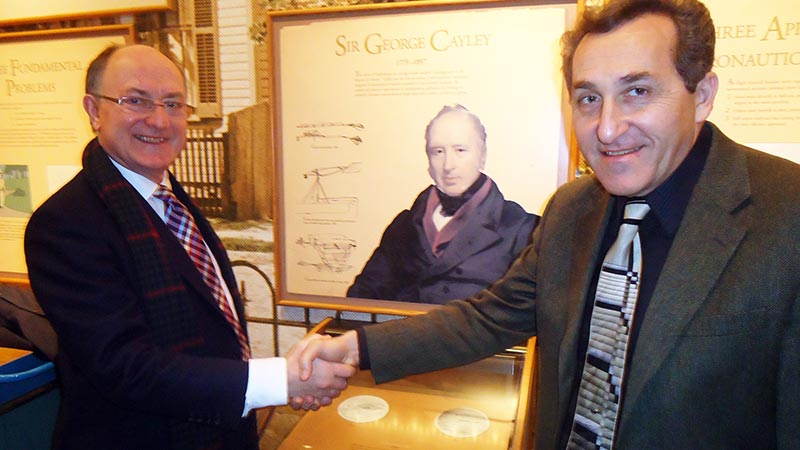 Vice-Chancellor Professor Geoffrey Petts meets Dr Peter Jakab at the Smithsonian's National Museum of Air and Space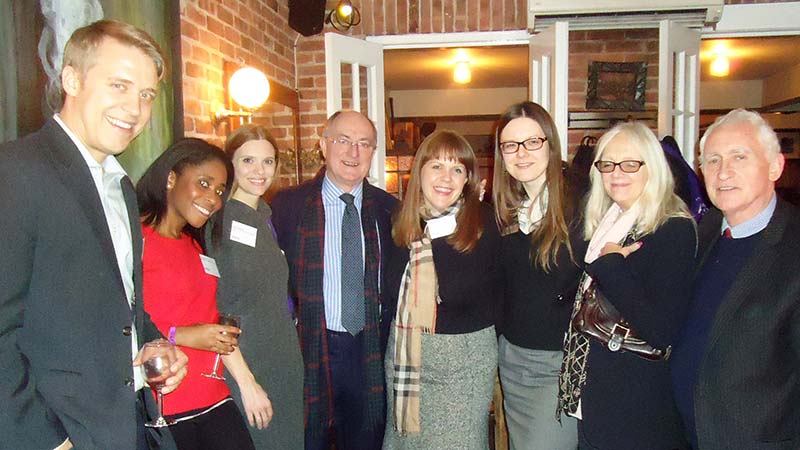 Vice-Chancellor Professor Geoffrey Petts together with the University of Westminster alumni based in New York