Westminster's Democratic Education Network has been shortlisted in the Student Experience category which recognises innovative projects or initiatives that have positively enhanced the academic and/or personal experience of the student body.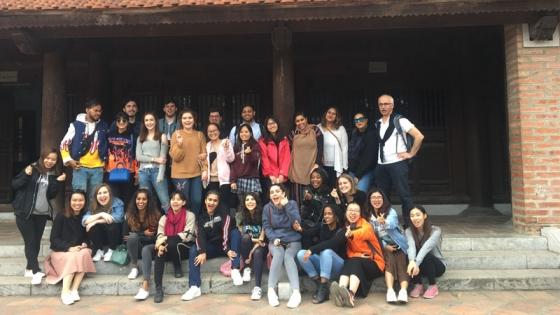 Westminster's Democratic Education Network (DEN), funded by the Quintin Hogg Trust, is a hub for student-led projects involving diverse and international communities in London and across the world. Launched in 2016 by Dr Farhang Morady for students in the Department of Politics and International Relations, membership is now open to all students in the College of Liberal Arts and Sciences and has over 200 members.
DEN promotes and cultivates a high performing and rich learning environment, in which students are at the forefront of every aspect of the network. Students take direct responsibility for of all the projects including the logistics of the Annual International Conference, the production of magazines and books, developing key transferable skills essential for their future career pathways.
The network enables students to conceive and develop projects that build bridges between local communities and partner universities around the globe. Students have the opportunity to go on various study trips to Turkey, Vietnam, Uzbekistan, India and Georgia to receive first-hand experience of collaborative working in a global context.
In 2018, the network won the 'Westminster Learning & Teaching Excellence Team' award, a University award recognising the best project and outstanding contribution to learning and teaching.
Now in its seventh year, the Guardian University Awards recognise the universities that inspire students and transform communities. The competition celebrates the multi-faceted institutions that UK universities are, and the innovative ways that they are updating themselves to meet the demands of an inclusive, diverse, digital world.
The University of Westminster has been shortlisted in one of the 14 categories showcasing each university's achievement, judged by experts from within the Guardian and across the Higher Education sector in the UK.
Speaking about this prestigious achievement, Dr Farhang Morady said: "I, alongside students and all the staff who were involved in the project, are delighted to be nominated for the Guardian University awards in recognition of our ongoing commitment to developing a new approach to students, community and global engagement."
Winners will be announced at the awards ceremony on Wednesday 10 April.
Find out more about Westminster's Democratic Education Network.
Find out more about the Department of Politics and International Relations at the University of Westminster.