On Thursday 7 March, University of Westminster participated in University Mental Health Day, the annual awareness day which brings together the higher education community to make mental health a national priority.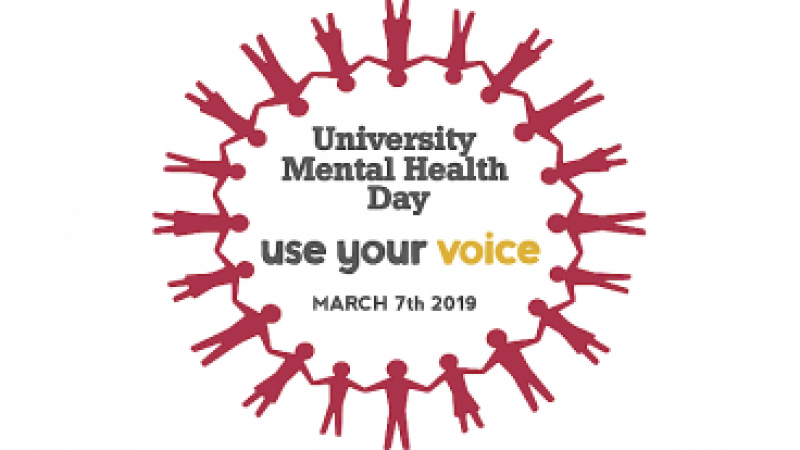 University Mental Health Day is the biggest day of the year concerning student mental health, aiming to create and enforce ongoing change for a better future for students' wellbeing. This year's adopted theme was 'Use Your Voice', a campaign which asks all affected students, staff and other members of the higher education community to use their experience and stories to change the narrative around the sensitive topic of student mental health.
This year, Westminster's Vice-Chancellor and President, Dr Peter Bonfield, chaired the second London Higher Health and Wellbeing Network, which was established on World Mental Health Day in October 2018. The Network event was held at City University London and invited 40 delegates from several of London's universities and HE institutions to come together to have an open discussion around mental health and wellbeing.
Speaking about the event on Twitter, Dr Bonfield said: "1 in 5 students has a current mental health diagnosis, 1 in 3 have had a serious psychological issue for which they need professional help and 4 in 5 report that they have struggled with feelings of anxiety. These are some of the reasons why the mental health and wellbeing of students is so critical and why we are working hard at London Higher Health and Wellbeing Network, bringing London's universities together to make a practical difference."
Westminster's Student and Academic Services Department (SAS) and the Students' Union (UWSU) were also present at the Marylebone, Regent and Harrow campuses to speak to students, promote student wellbeing literature and raise awareness of future mental health-focused events. Students were invited to take part in the 'Use Your Voice' social media campaign, encouraging them to speak out if they need support, while the Disability Learning Service were also present to promote the 'I choose to disclose' campaign.
Find out more about the range of mental health and wellbeing services on offer at the University of Westminster.