On Wednesday 27 March, the University of Westminster took part in the University Mental Health Charter Road Trip, organised by the UK's student mental health charity, Student Minds.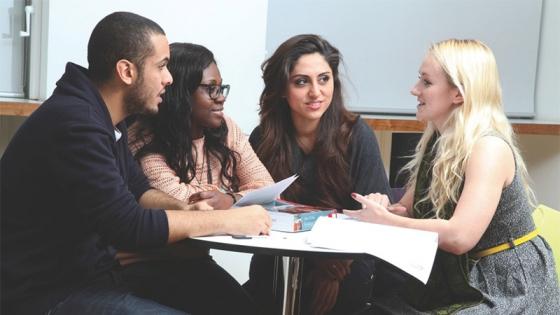 The University Mental Health Charter was announced in June 2018 in partnership with a range of leading charities and Higher Education bodies. It seeks to recognise and reward educational institutions that demonstrate good practice in tackling mental health and work towards making wellbeing a top priority to deliver better outcomes.
The event was held at University of the Arts London as part of a country-wide road trip and hosted a series of focus groups facilitated by experienced researchers and professionals. A key aim of the day was to generate a greater understanding of the different approaches to mental health across the university community. The overall goal of the event was to answer the question: "If universities had the ideal approach to student mental health, what would that look like and how would we know?" with the feedback and responses being used to help build the structure and content of the Charter. The day also included a variety of workshops and talks from keynote speakers. The road trip started at Staffordshire University on 6 March and ended at Cardiff Students' Union on 2 April, travelling through major cities including Strathclyde, Leeds and London.
Colin Wheeler, Mental Health Adviser at Westminster's Student and Academic Services, attended the road trip on behalf of the University. Focusing particularly on discussions around accommodation and prevention, he contributed to the drafting of the Charter from the perspective of University's experience in supporting students who suffer from mental health difficulties.
Sharing his thoughts, he said: "This event offered Mental Health Advisors like myself the opportunity to highlight key features that would support students experiencing mental health difficulties and improve students' experience throughout their time in Higher Education. The discussions between Mental Health Advisors, academics and students in relation to lived experiences enabled a university-wide conversation identifying student mental health as a key priority."
Find out more about the University Mental Health Charter Road Trip.
Find out more about the mental health services offered at the University of Westminster.