Westminster LLB Law alumna Anna-Maria Kountouri, who graduated in 2010, has been announced by the British Council as a finalist in Greece for the Social Impact Award following her extensive legal work to support unaccompanied refugee children.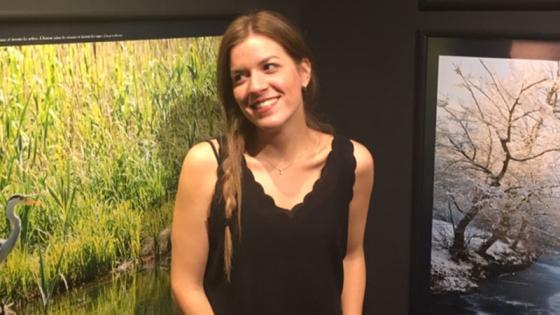 The British Council Study UK Alumni Awards celebrate the outstanding achievements of international alumni who have studied in the UK, showcasing the impact and value of UK Higher Education. The awards honour their university experience and the impact they have made on their wider communities. Now in its fifth year, the Awards received over 1,200 applications from international UK alumni, representing 140 Higher Education institutions from a record of 120 different countries. The national winners for each country are selected by a professional judging panel, including Director of British Council Greece Anastasia Andritsou, Diplomat Kate Smith and Head of Education and Society Maria Tsakali.
The Social Impact Award recognises alumni who have made a positive difference to their society or community through various works of change. Anna-Maria, who now works as a lawyer, has been involved in helping unaccompanied minor refugees in Athens, representing them upon their asylum protection and family reunification requests. She has also helped to prepare refugees for their interviews at the Greek Asylum Service, and assisted in registering for international protection cards and submitting other essential documents. She continues to represent a large number of unaccompanied refugee minors, helping them to receive acceptance into other European countries and be reunited with their family members.
Alongside the Social Impact Award, the British Council in Greece is this year also allocating the Professional Achievement Award for those who have brought about significant change within their chosen fields.
Sharing her thoughts on this achievement, Anna-Maria said: "As a UK Alumna I am very proud to have been selected for the final phase of the Social Impact Award and grateful to be working as the Legal Officer for The HOME Project that saves and transforms the lives of unaccompanied refugee children."
The winners of the Alumni Awards will be announced on 13 March in Athens, in partnership with the British Graduates Society, the British Embassy in Athens and the British-Hellenic Chamber of Commerce.
Find out more about the British Council Study UK Alumni Awards.