We are keen to consider eligible applications from outstanding UK and international early career researchers and innovators to be hosted at the University of Westminster.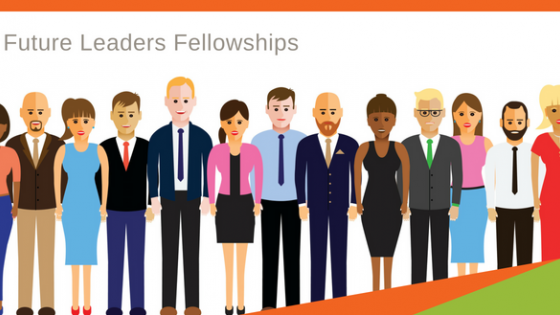 The UK Research and Innovation (UKRI) Future Leaders Fellowships (FLF) welcomes applications from UK and international applicants who can demonstrate an outstanding track record and potential to develop their careers. At Westminster we are keen to work to support those wishing to apply for a FLF hosted at the University. As a first stage we are now considering expressions of interest from individuals who are considering an application to round three.
The support of the institution will be a critical component of all fellowships and will enable the fellow to transition to or establish their research/innovation independence. The expression of interest stage is intended to identify applicants who have the universities support to apply to the scheme and following the EOI stage the University will work with application to develop the proposal.
Further details of the schema and the person specifications that potential applications should use to assess and justify their suitability for the scheme and below.
The objectives of the scheme are:
to develop, retain, attract and sustain research and innovation talent in the UK
to foster new research and innovation career paths including those at the academic/business and interdisciplinary boundaries, and facilitate movement of people between sectors
to provide sustained funding and resources for the best early career researchers and innovators
to provide long-term, flexible funding to tackle difficult and novel challenges, and support adventurous, ambitious programmes
These Fellowships support applicants from diverse career paths, including those returning from a career break or following time in other roles. We also encourage applications from those wishing to work part-time in order to combine the fellowship with personal responsibilities. Review panels will take into account time spent outside an active research or innovation environment, whether through career breaks, flexible working or as a consequence of working in other roles.
To apply, eligible applicants for this scheme must first submit an Expression of Interest to the University, available below, describing their fellowship proposal and why they have selected the University of Westminster as their host institution. Successful candidates will be supported by Westminster through the UKRI application process.
Applications will be considered on the basis of research excellence: previous exemplary post-doctoral positions; scholarly importance and impacts of the project; and the match with our own research goals and strategy.
Successful candidates will need to demonstrate in their CV a clear research leadership trajectory in their field.
All applicants will need to identify a University of Westminster supporter prior to submitting their application. You should discuss your application with your supporter and gain a statement of commitment from them. We will not be able to consider an application submitted without a supporter.
Before writing an application, we recommend that you check UKRI FLF Overview and FAQ, which you can download below. Further guidance on how UKRI reviews and evaluates applications is available on the FLF webpage.
Download the application form:
Applicants must complete the proforma and submit it by email to 

[email protected]

 along with a CV of no more than four pages, by 23:59 on Sunday 28th July 2019. Please put "UKRI FLF Proposal" in the subject line
Successful applicants will receive feedback by Friday 9th August 2019
Successful applicants will be invited to submit an application to the scheme, supported by their University's Research Office.