Between 3-7 June, students from the University of Westminster and Graz University of Technology came together at the fifth annual Student Hackathon to design and develop a game.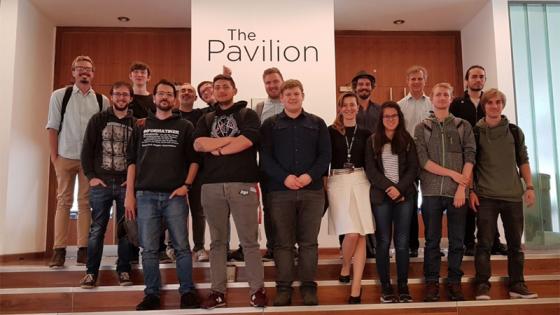 From the School of Computer Science and Engineering, Senior Lecturers Dr Daphne Economou and Markos Mentzelopoulos hosted this exciting event that invites students from both universities with varying degrees and levels of study to design and develop a game.  
Recognised as part of the Higher Education Achievements Report, the Student Hackathon aims to help students gain invaluable technical and creative skills to aid their professional development and employability. This year, 20 students participated in the project and developed four high-quality games.
While students primarily work remotely throughout the event, an initial meeting was held in Austria to form teams and create the preliminary concept of each game, followed by a meeting in the UK to complete and present their final project. These trips were made possible by the generous support of the University of Westminster's Distant Horizons Awards and ERASMUS.
Speaking about the event, Dr Daphne Economou said: "This project collaboration materialised an innovative form of teaching, programming and software development via game design. 
"In addition, it supports students to develop a number of skills such as working collaboratively using online tools, team work and soft skills. The students are provided with an excellent opportunity to travel and experience the educational system abroad as well as to develop an awareness of their competition beyond the institution and near environment."
Find out more about the courses offered at Westminster in Computer Science and Engineering.