Each year, The Grierson Trust celebrates the best documentary filmmaking from Britain and around the world with the British Documentary Awards.
Christian Cerami's short documentary Black Sheep, and Kathryn MacCorgarry Gray's The Wolf, The Sheep and the Little Green Bag are two of the eight shortlisted films for the 'Sky Atlantic Best Student Documentary' category.
The eight films listed in each of the 12 categories represent "the widest ever selection of broadcasters and broadcast platforms" in the history of the awards, according to organisers.
The short documentary Black Sheep, directed by Christian Cerami and produced by Alex Sedgley, was the recipient of the British Universities Film and Video Council's Student Production Documentary Award in April, at the BFI South Bank. The film is a bleak and hard-hitting look at racism within the working class youth culture in the North of England. It has been screened around the world, winning Best First Film at the Documentary Tirana International Festival, Albania and a special jury mention at the Moscow International Documentary Festival, and screening in competition in France, Brazil, Estonia and at the American Documentary Festival in Palm Springs.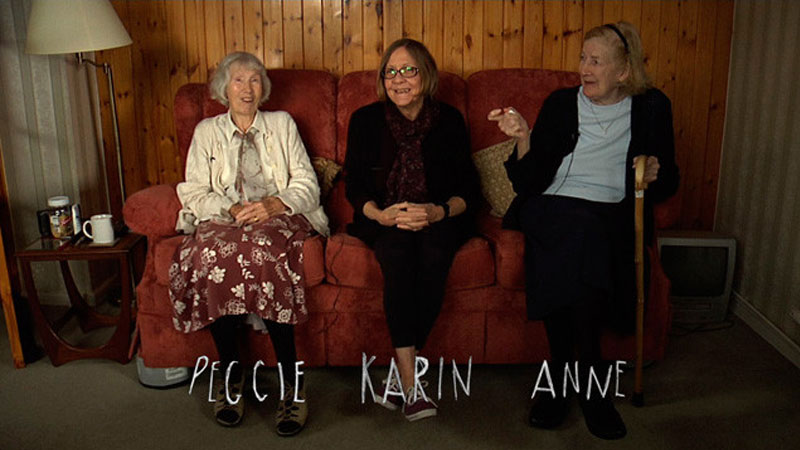 'The Wolf, The Sheep and the Little Green Bag' directed by Kathryn MacCorgarry Gray
Kathryn MacCorgarry Gray's The Wolf, The Sheep and the Little Green Bag is a characterful documentary which follows the life events of three elderly women who recount their coming of age stories through a unique and strikingly beautiful blend of storytelling, live action and animation. The documentary was the winner of the People's Choice Award at the Aesthetica Short Film Festival (ASFF).
The final awards ceremony of The Grierson Trust's 2015 British Documentary Awards will take place on 3 November at The Mermaid in London.
The University of Westminster's Film BA Honours course (formerly known as Film and Television Production BA Honours) is one of the best known film and television courses in the world, with an international reputation for its academic and practical teaching.
Find out more about the University's Photography and Film Department at the Faculty of Media, Arts and Design page.