1. Westminster graduate wins a space trip for making a difference
Our Quantity Surveying BSc Honours graduate Hussain Manawer is set to make history as the first British Muslim to go into space recognising his dedication to raising awareness of mental health issues. Hussain won the Kruger Cowne Rising Star Programme at the One Young World Summit 2015 in Bangkok, and his prize includes joining Angelina Jolie, Brad Pitt and Leonardo DiCaprio on a space trip in 2018.
2. Featuring in the live final of BBC's The Voice and on top of the UK music chart
Emmanuel Nwamadi, Commercial Music Performance BMus Honours student, stormed to the live finals of BBC's The Voice with his "rich, strong and powerful voice", as music legend Tom Jones put it. With the help of his coach, Kaiser Chiefs frontman Ricky Wilson, Emmanuel wowed the audience and was voted into the final four.
Not long after, Commercial Music BA Honours graduate and DJ Sigala scored his first UK chart No 1, after his summer hit Easy Love dominated the iTunes singles chart, making 2015 a truly remarkable year for the University's Department of Music.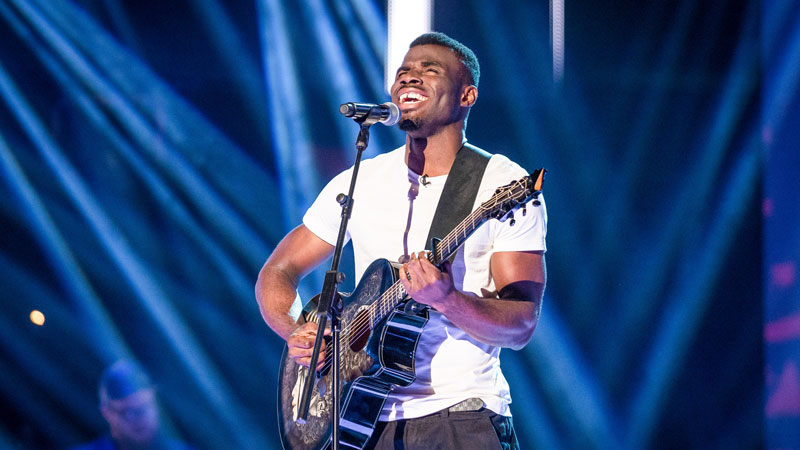 Emmanuel Nwamadi in The Voice
3. Westminster Business School student securing £75,000 funding for his coursework project
As part of a Westminster Business School coursework for the creation of a profitable business, Kristian Elsecame, Business Management – Entrepreneurship BA Honours student, came up with the idea for a student accommodation review website, called Hallbookers. Kristian went on to secure a major £75,000 investment into the company from an independent investor.
4. Pink Floyd coming to the University to commemorate the place where they met
Westminster alumni Roger Waters and Nick Mason, the founding band members of iconic rock group Pink Floyd, unveiled a Regent Street heritage plaque to mark the Regent Campus of the University (formerly Regent Street Polytechnic) where they met. While studying architecture between 1962 and 1965, Roger Waters, Nick Mason and Richard Wright met and formed the band. Originally called Sigma 6, they first performed in the common room and at student parties.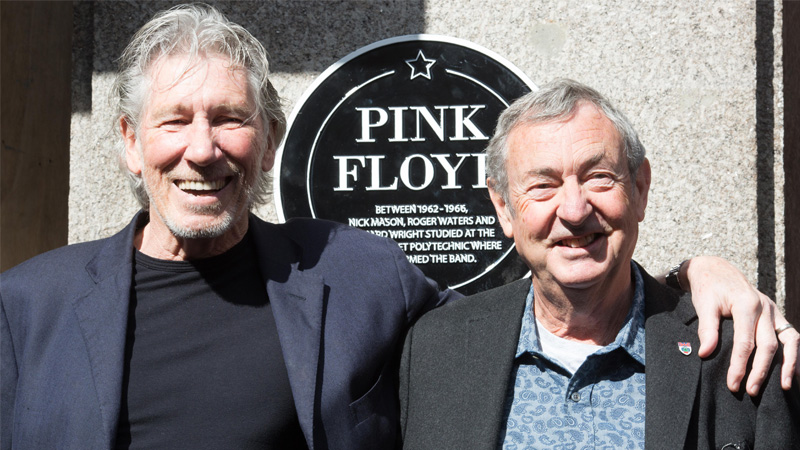 Roger Waters and Nick Mason
5. Rubik's Cube world records being broken by blindfolded Westminster student
Oliver Frost, a then third year Cognitive Neuroscience BSc Honours student, broke the 4x4x4 Rubik's Cube world record blindfolded, then broke it again a few months later setting the record at 2 minutes 2.75 seconds. To top it all, he also pulled off the 5x5x5 blindfolded world record with the impressive time of 5 minutes 35.84 seconds. Oliver, who has now graduated from Westminster, said that he optimised his memory techniques using theories from his studies, including neuroscience and cognitive research. Oliver has further plans, so watch this space in 2016!
6. Reopening the restored Regent Street Cinema at Regent Campus
Following a three-year renovation, the University of Westminster reopened the Regent Street Cinema at its Regent Street headquarters in May 2015, restoring one of the most historic cinemas in Britain to its former grandeur. Known as the birthplace of British cinema, and situated in the heart of London's West End, the cinema is where the first-ever screening of moving images took place to a paying British audience in 1896.
Final-year Contemporary Media Practice BA Honours students were quick to reclaim the place full of heritage and became the first students to showcase their final projects on the big screen at the newly reopened Regent Street Cinema.
7. Improving student experience through advancing teaching excellence
The University of Westminster launched one of the largest Apple iPad deployments in UK higher education as part of its commitment to improve the student experience through transforming teaching practice. The pilot project, costing over £1 million and deploying 2,250 iPads to Westminster students and lecturers in the Faculty of Science and Technology, is set to revolutionise student learning and the way students collaborate with teaching staff.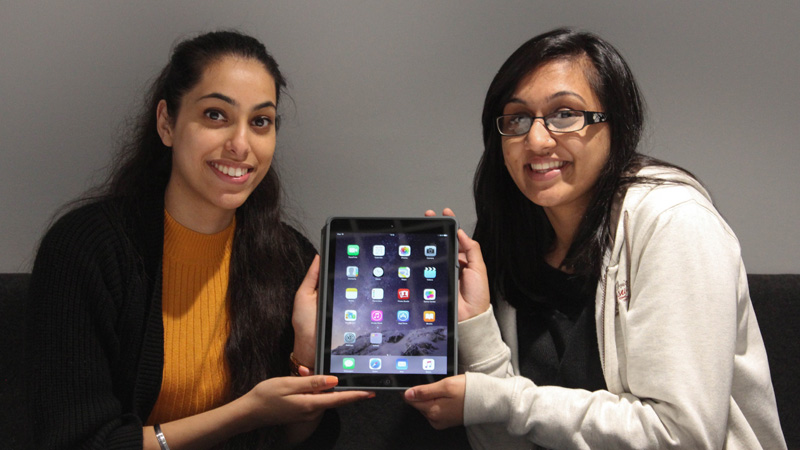 Also, the Faculty of Social Sciences and Humanities celebrated recognition of teaching excellence from our students after achieving excellent results in the 2014–15 National Student Survey. Among our exceptionally highly rated courses were the Criminology BA Honours, scoring 95 per cent overall satisfaction, and the Sociology BA Honours, which scored an outstanding 100 per cent overall satisfaction. The latter was the highest score for any sociology course in London, bearing witness to the University's focus on student experience and teaching excellence.
8. Fashion graduates taking over London and New York Fashion Weeks
Fashion at the University of Westminster had another big year in 2015 with students and graduates making high waves in the fashion industry. The British Fashion Council (BFC) awarded NEWGEN sponsorship to Fashion Design BA Honours graduates Claire Barrow and Ashley Williams for showing both their Spring/Summer and Autumn/Winter collections at London Fashion Week. Roberta Einer, who graduated from the same course in May 2015, has been selected as BFC's One-To-Watch for the Autumn/Winter season and will also be able to present an installation in the NEWGEN area within the Designer Showrooms during the London Fashion Week in February 2016. Graduates were also recognised in the menswear category with Liam Hodges being awarded NEWGEN MEN sponsorship for the Autumn/Winter menswear shows at London Collections Men in January 2016, while David Ferreira opened New York Fashion Week in September.
As an addition, fashion highlights included Westminster alumna Vivienne Westwood choosing the University of Westminster as the venue for her London Fashion Week catwalk show, making an appearance at our Marylebone Campus in September. After all this success, it did not come as a surprise that Westminster Fashion ranked number one globally for internships and resources.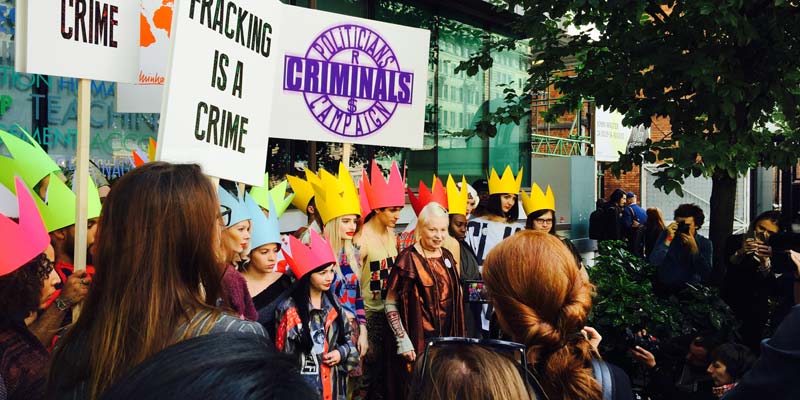 Vivienne Westwood at Marylebone Campus
9. Celebrating the 50th anniversary of the Student Union with winning Best Student Radio Station award
As 2015 marked 50 years since the University of Westminster Students' Union was formally established, this year's Alumni Reception provided the perfect opportunity for guests to celebrate this important milestone in the University's rich history.
The anniversary was made even more remarkable when Smoke Radio, the student station of the University of Westminster, won the award for Best Student Radio Station at the 2015 Student Radio Awards.
10. Major campus redevelopment projects are completed
In 2015 all our campuses saw redevelopment projects completed and new cutting-edge facilities installed, enhancing learning and social spaces for Westminster students.
On our Marylebone Campus Fabrication Laboratory Westminster opened its doors to students putting the University at the forefront of digital fabrication. This was followed by the opening of new cutting-edge architecture studios in a £5.2 million redevelopment project making the studios the best in London. The Marylebone Library has also been modernised and was shortlisted for the FX International Interior Design Awards.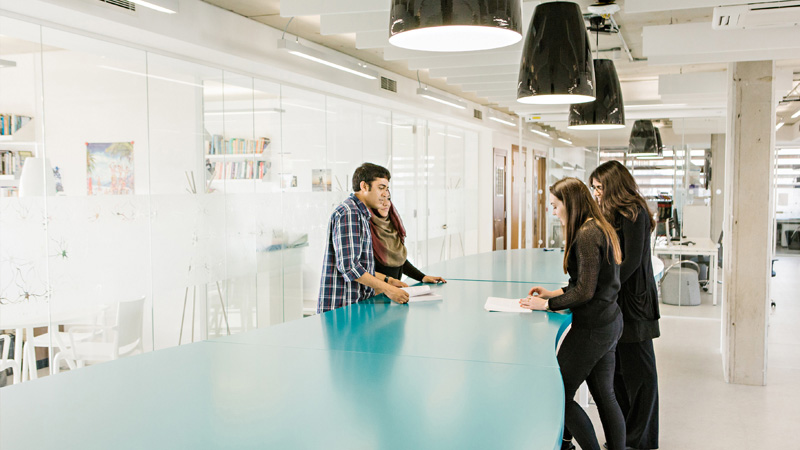 Department of Psychology
Our Department of Psychology was relocated to Cavendish Campus, which now hosts a vibrant and modern social space, providing a dedicated social learning area that encourages greater interaction and collaboration between students and staff. A new design for the Department won the prestigious FX Interior Design Award. In addition, a dedicated social space has also been developed for all students to use on the ground floor of Cavendish Campus.
Harrow Campus saw a new world-class flagship music studio installed incorporating equipment only available at the University of Westminster within Europe and some of the most technologically advanced pro audio equipment found at any university in the world. The library also received a makeover creating a modern and vibrant learning environment on campus for the Westminster School of Media, Arts and Design.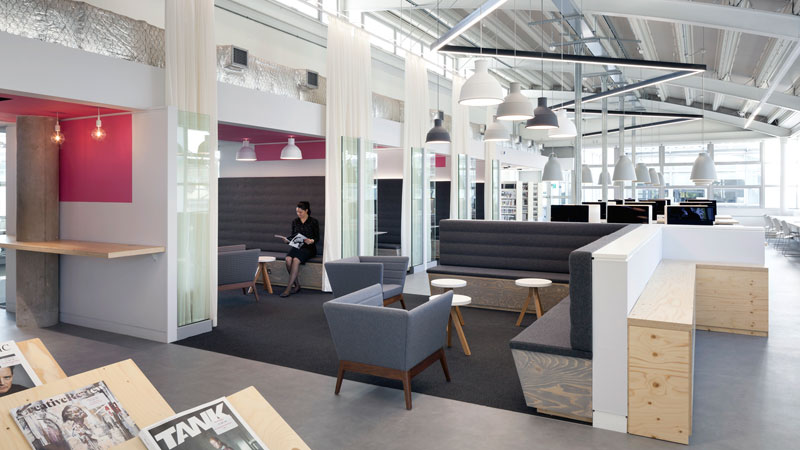 Harrow Library, © Matt Clayton
Beside opening the restored Regent Street Cinema at our Regent Street headquarters, a new learning space and translation lab was also unveiled on Regent Campus. The area is brighter, bigger and more modern, and facilitates holding conferences that provide practical experience for Westminster students.
Explore the University of Westminster's top 10 highlights in 2014.